Superintendent Wayne DeHearte, who headed the police force's Narcotics Branch, has been transferred to 'B' Division in wake of the disappearance of a quantity of cocaine from the Police Headquarters, Eve Leary.
The transfer was done to facilitate a probe, which is being carried out by the force's Office of Profes-sional Responsibility.
Police Spokesman Jairam Ramlakhan last night confirmed the transfer and said that the officer would be working in the general duties section of 'B' Division.
The cocaine had been seized from ex-policeman Travis Mendonca, 31, a resident of Linden, who was recently sentenced to three years imprisonment for having the cocaine in his possession. A second man, Delvor Bunbury, was also charged yesterday in connection with the cocaine.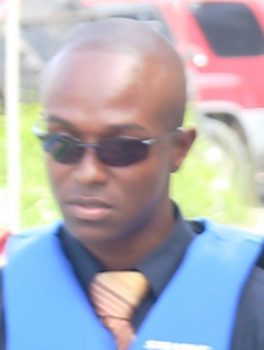 About two weeks ago, ranks attached to the Narcotics Branch arrested Mendonca at the Cheddi Jagan International Airport, Timehri, after the cocaine was found hidden in his suitcase.
At the time of the discovery, Mendonca was an outgoing passenger destined for United States of America. He had appeared in the Providence Magistrate's Court, where he pleaded guilty to the charge.
Since the disappearance of the cocaine several ranks attached to the Narcotics Branch have been questioned.
Around the Web