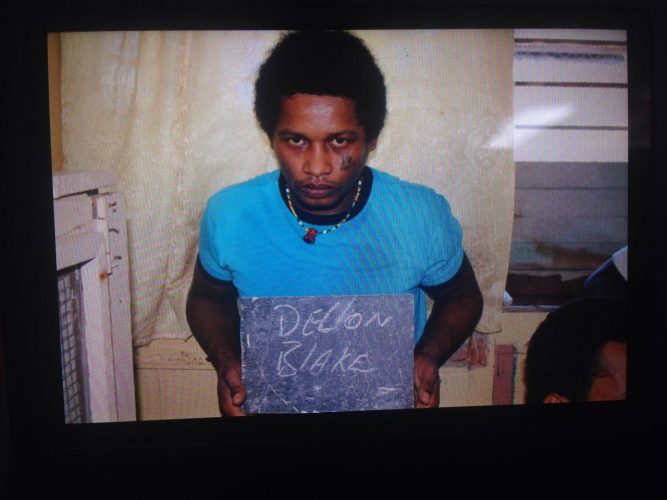 The police ranks who witnessed the escape of remanded prisoner Dellon Blake from the Lusignan Prison last Wednesday have since been removed from the location to facilitate an investigation, Minister of Public Security Khemraj Ramjattan says.
Ramjattan on Friday told reporters that he is concerned about the frequent escapes that have been occurring at the prison facilities and the level of security that is provided at the prisons. "It is horrific, the irresponsibility of our policemen and this thing has been happening too often now", he said.
Blake, 35, a resident of Kamuni Creek, West Bank Demerara was recaptured on Friday by a resident of the Soesdyke/ Linden area.
Director of Prisons Gladwin Samuels had said that Blake was discovered missing last Wednesday morning after a verification exercise was conducted. He escaped from the Holding Bay 2 at the Lusignan Prison.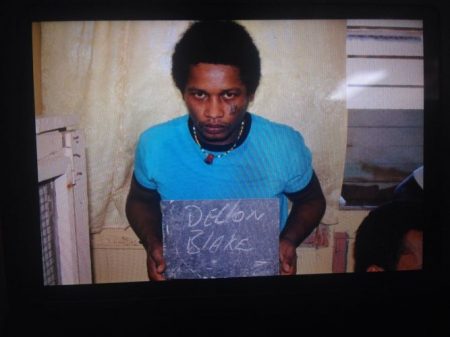 From all indications, Blake used his bedsheet and wooden pallets to scale the fence on the north western side in full view of police ranks performing duties in the guard tower.
Blake was admitted to prison on July 24 after he was charged with rape.
Ramjattan said following Blake's escape, he visited the prison to check on the circumstances under which he fled. "It is shocking when policemen under their noses and prison warders under their noses people could escape like that", he said, while adding that "…and I really don't know what else to say but that you are so embarrassed by certain staff members within these units".
The Minister said that when the ranks are sacked they continuously complain of being left unemployed. "These people have families to take care of and if they are sacked or services are terminated they will keep complaining that they are left unemployed", Ramjattan said.
He also said the dismissal of undisciplined ranks is not always an option, citing the existing shortage of some 400 ranks in the Guyana Police Force. "There is a tremendous shortage of quality people who got experience and all and that is why sometimes in moments like these you are cornered by the decision whether to knock off or whether to chastise and recommend and tell them to come back and hope that you perform." Ramjattan explained, while adding that he is a firm believer in second chances.
Since the relocation of prisoners to Lusignan after a fire devastated the Camp Street prison on July 9, there has been a mass breakout from the temporary holding facility that was set up as well as multiple cases of unrest among inmates.
The United Nations Working Group of Experts on People of African Descent in a preliminary report presented last Friday upon the conclusion of a five-day visit to Guyana said the Lusignan prison should be closed down without delay since the facility is "not fit for human habitation".
The group issued a raft of recommendations addressing the state of the country's penal system, stating that steps should be taken to improve the infrastructure and hygienic conditions within prisons to bring them up to international standards.
Around the Web