A 17-year-old died just over a week ago after he was allegedly struck down by a car along Mandela Avenue.
Dead is Jhamallie Niles, called 'Bow Foot,' who was a vendor of West Ruimveldt. He was pronounced dead on arrival to the Georgetown Public Hospital (GPH).
The accident occurred around 8.30pm on Saturday, October 14, shortly after Niles crossed the Mandela Avenue road.
The driver of the car, which carried licence plate PRR 7624, was arrested and subsequently released on station bail. He was ordered to report to the police every morning until the investigation of Niles' death is completed.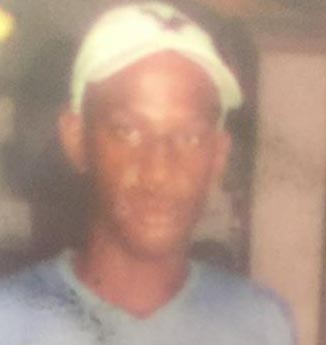 Stabroek News was told that Niles had just returned home after visiting his father in Agricola, East Bank Demerara and decided to head back out to meet a friend when the accident occurred.
Anthony Niles, the father of the deceased, said he was told that his son had already crossed the road when he was struck down. The man said based on what he understands, the driver reportedly overtook another vehicle, when he lost control and slammed into Jhamallie, who was standing at the side of the road.
"He and he brothers don't really get to catch up so they wanted to know where he gone so after he come home so and they went on the road and check for him," Anthony said. While they were on their way, Anthony said the brother saw a crowd and upon checking what transpired they discovered Jhamallie's body on the roadway. He was still breathing.
According to Anthony, although one of Jhamallie brothers pleaded with the driver to take him to the hospital, he allegedly refused. He said it a passing Guyana Defence Force vehicle was eventually used to transport Jhamallie to the hospital.
"My son died due to negligence and nobody ain't even offering no assistance or anything," Anthony, who is angry, said. "I didn't prepare fuh this. Is not like he did sick and went in hospital and dead, you know. My son was strong," he added.
The family said on Friday that the driver visited their home to sympathise and offer assistance. "He admitted he was wrong and so and he say that he come to see if he can assist but that he ain't got nothing right now," the man added.
The youth's family expressed dissatisfaction with the manner in which the case is being dealt with by police and voiced hope that the driver will be charged soon. "He deh on the road again, free, and nobody ain't even updating me about what's going on," Anthony stated.
Around the Web