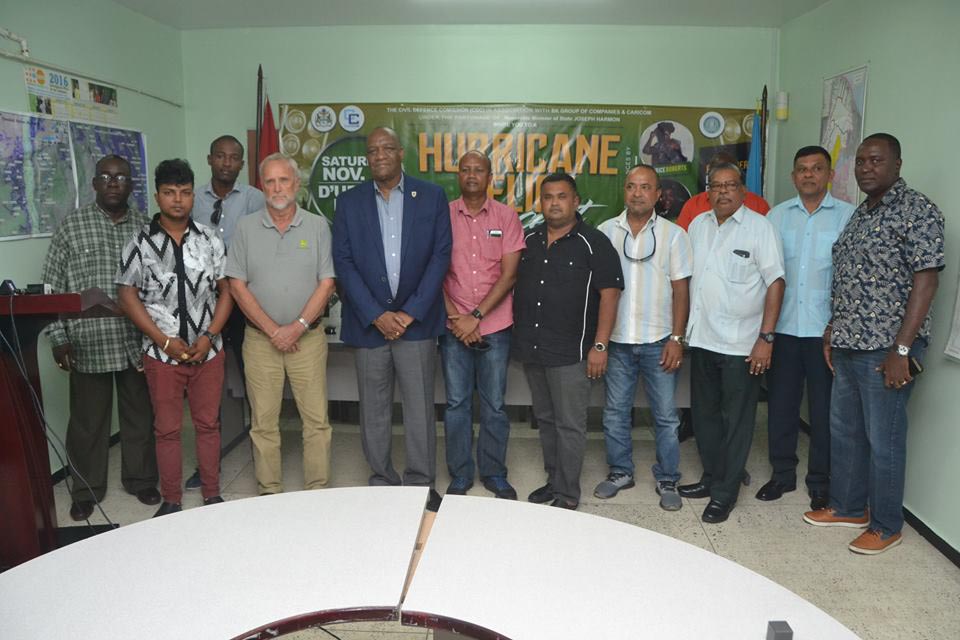 Up to yesterday, the Government of Guyana received over $14 million in contributions which will go towards relief efforts for countries affected by Hurricanes Irma and Maria.
Several members of the private sector yesterday afternoon made monetary donations amounting to $12.2 million to Minister of State Joseph Harmon at the Civil Defence Commission (CDC).
The donors were Sir Service Station (Bartica), Agriparts, Farm Supplies, Guytrack, Sean Hopkinson, JCB and Caterpillar.
The BK Group of Companies, which is partnering with the government in hosting a mega concert to raise funds, on Thursday donated $2 million. It has been involved in the relief efforts from the early stages.
The concert is slated for November 1st at the D'Urban Park and will see local and regional artistes performing. Trinidadian singers Patrice Roberts, Olatunji and Orlando Octave have already been confirmed to take the stage.
It is part of the Government of Guyana's second phase of relief efforts. Tickets will attract a donation fee of $1,000. The first phase of the relief efforts had seen the supply of mainly food items, and the repatriation of Guyanese in affected territories.
The government through the CDC has so far dispatched 11 containers, with two more presently being packed.  It has also sent off five flights and repatriated 54 Guyanese. The government had made an initial donation of US$100,000.
Minister of State Joseph Harmon, during brief remarks yesterday, acknowledged the donors and urged others to support the worthy cause. He said the second phase will deal with rebuilding homes, lives and livelihoods in the affected countries.
"It is a jointly sponsored event and we want to ensure that all of the Caribbean understands that Guyana is putting its best foot forward to ensure that those persons that were affected by the hurricanes that they can rebuild their lives," Harmon said. He described the first phase as an excellent effort.
"No matter how small it is, we are going to accept it because it's going to a worthy cause," Harmon said as he encouraged others to contribute.
Every company that contributed will be given 100 tickets to distribute. Tickets are expected to be available by next week.
Around the Web