A Linden gold miner has been charged with stealing over half million dollars in valuables during break-ins in the town.
David Crossman, of Wismar, allegedly broke and entered the Christianburg home of Tinesha Simon and stole valuables amounting to $450,000. A second charge stated that he broke and entered the Linden home of Devon Layne and stole a flat screen TV, valued at $50,000, a pair of sneakers, valued at $30,000 and a gas cylinder.
Crossman pleaded not guilty to both charges after they were read to him in a Georgetown court.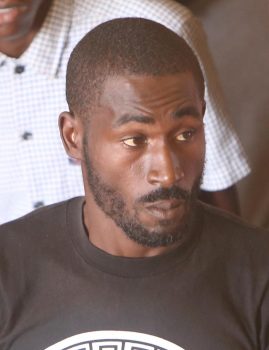 The prosecutor objected to bail being granted and noted that the accused was previously charged with a similar offence. The court was also told that the police found a number of other articles that are believed to have been stolen and they are conducting an investigation as a result.
Crossman quickly rebutted the claim that he was previously charged with breaking and entering and he told the court that he was only previously charged with possession of narcotics.
As a result, Chief Magistrate Ann McLennan granted him his release on a total of $100,000 bail and adjourned the matters until November 8, when they will be heard at the Linden Magistrate's Court.
Around the Web