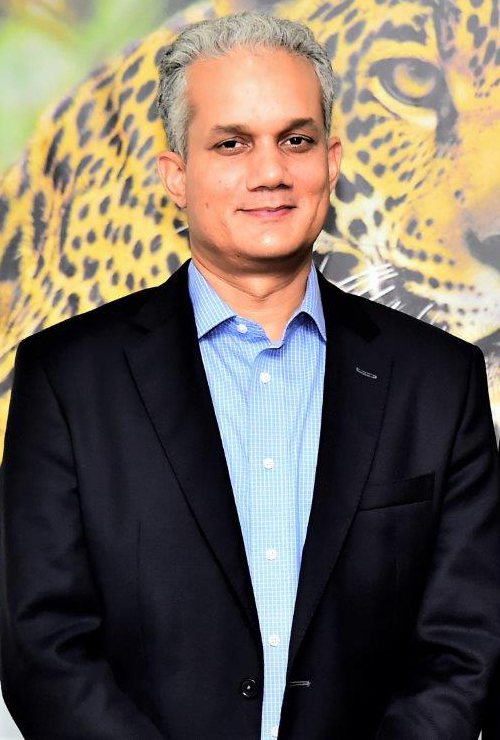 Heightened demand from citizens for the release of the contract between government and ExxonMobil and answers to whether a US$20M signature bonus was paid here could see a faster release of information, Government's Petroleum Advisor Jan Mangal says.
"I believe the civil society and the people have a large role to play and it would probably be quicker if civil society and the people believe it was important and voiced their beliefs," Mangal said during an interview yesterday.
Further, he added, "Ultimately they will publish it but it might be quicker if there is some pressure."
After months of attempts by Stabroek News to speak to the United States-based advisor to the David Granger-led APNU+AFC government, the Ministry of the Presidency yesterday facilitated the interview.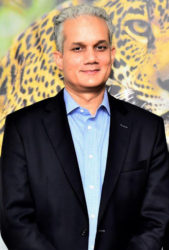 Present also were members of other media outlets who sat with down for a 40-minute interview which will be aired sometime on the state's National Communications Network.
Fielding questions from Stabroek News on the issue of transparency, Mangal said:
"My terms of reference with the President, I had transparency as the number one item. So I constantly push for transparency. I believe that all contracts should be made public. Not only petroleum, Diamonds gold, timber these are all resources of the people and all of these contracts should be made public. That is my objective. I am an advisor and I obviously can only advise that is continually my advice that these contracts be made public because in the long term that is what would help Guyana," he explained.
"Of course the signing bonus (if paid) needs to be made public. It needs to be auditable people need to have confidence in their representatives and the way to do that is by having transparency," he added.
Told by Ministry of the Presidency's Press Officer Lloyda Nichola-Garrett that government has indicated that all contracts will be made public and if he felt it was a commitment, Mangal said he thinks it ultimately will but people have to keep pressing for it.
"I believe ultimately it will happen. It may take some time. You look around the world and people are usually reluctant to give out information because they feel they might be criticized. It will take some time but ultimately it will happen but it will only happen if people keep requesting it. If people believe it is important and they keep requesting it then it will happen," he said.
Silence
Opposition Leader Bharrat Jagdeo has questioned government's silence on assertions that it received a US$20M signature bonus from oil company Exxon.
"Imagine when they accused us on the GT&T privatization that the US$5m was missing, that they since discovered is still here, immediately we issued a statement saying it is not true. This has been in the public domain for days with a government commentator writing extensively saying 'I understand they received US$20M as a signing bonus and weeks have passed and silence from the government. (This is) Unbelievable!""
While staying away from saying if he knows of a signing bonus, he said that government should make the contract public and quit giving the many excuses about keeping it secret given that there is nothing, legally or other, barring its release.
Columnist Christopher Ram says he has been told that there was a US$20M signature bonus paid by ExxonMobil as part of the new contract agreement signed when the APNU+AFC government took office.
He says this may be one of the reasons why the government continues to hold out on making the contract available.
"The Government of Guyana used the excuse of a new licence to extract a signature bonus, a payment made by a contractor on the signing of an Agreement to take up any given number of blocks. The figure I have been told is twenty million United States Dollars," Ram said in his Stabroek News column 'The Road to First Oil', two Fridays ago.
He maintains that there was "absolutely no reason" for a new Petroleum Agreement with ExxonMobil subsidiary, Esso Exploration and Production Limited and its joint venture partners since the agreement signed under the late President Janet Jagan's administration, back in 1999, was set to last the entire duration of the Prospecting and Production Licences respectively.
According to Ram, he has been told by sources that the current government "used the excuse of a new licence to extract a signature bonus" and believes that in the interest of transparency government should come clean on the matter.
Minister of Natural Resources Raphael Trotman says he will not be speaking on any matters pertaining to contractual arrangements on oil and gas matters and will let Cabinet guide what should be made public.
"Nothing on the contract I am discussing. I would like to take this whole issue of the publication of the contract to cabinet for guidance because it is not a Trotman issue it is a government position and I won't be able to discuss it," Trotman told Stabroek News, earlier this month, when asked about whether government collected a signature bonus from ExxonMobil when a new agreement was signed with it. ExxonMobil itself has not said anything about this.
Following the interview yesterday with Mangal, a statement from the Ministry of the Presidency was released with Trotman reiterating that point.
"Well that's correct. The Government has taken a decision at this point in time not to release the full contract. We have released quite a few details in fact and if persons are wise enough, and many are, you can put pieces together to get a sense of what is the contract but there are a number of extenuating and external issues which are being attended to, some of them have foreign affairs implications, some of them have sovereignty implications, some have national security implications and Government has been advised by external advisors and lawyers that at this point in time, that we should not bear all," the release quotes him as saying.
"It is perhaps not palatable to everyone to accept that and sometimes advice is not always what you want to hear but it is important that if you have retained experts and others to advise you that you abide by their advice. I am confident that in due course Cabinet will lift that injunction … and that everything will be opened. There is nothing in there that could sink anyone or sink a Government. As a matter of fact, I have said that often times, it is really a continuation of a 1999 contract and it was tweaked in just a few places and so there is nothing to hide.
And on the matter of transparency, Trotman said, "Well we are well aware of that and I have no doubt that people feel that there is something to hide. I think there is a natural suspicion that is not only seen in Guyana but wherever there are resources, people believe that things are being hidden and in fact, there have been some ugly stories in some parts of the world. We have not yet started production and so there is no revenue that is being hidden or siphoned away but we have been working very closely with the IDB, with the World Bank and with the IMF to develop a framework."
Around the Web