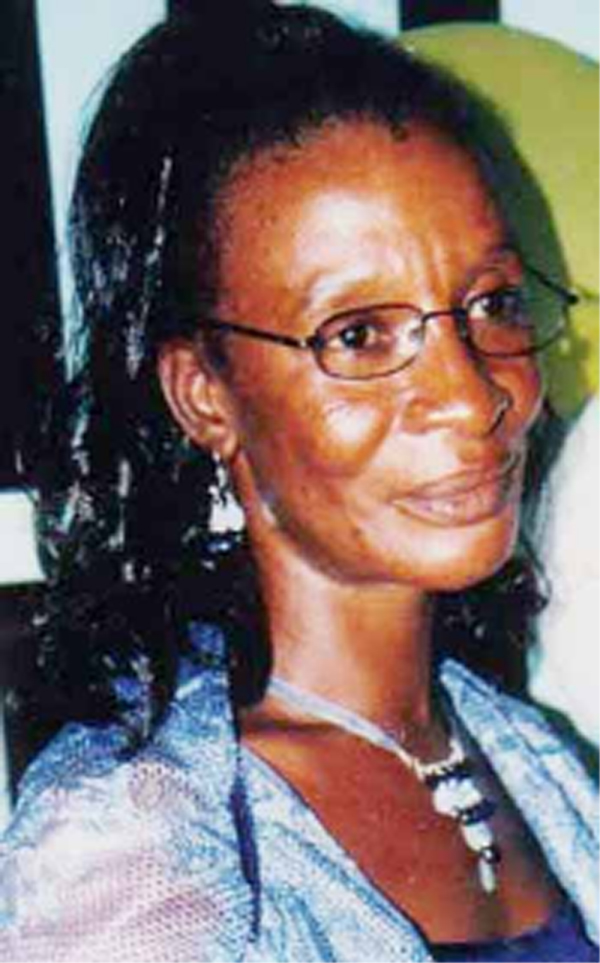 While the government tabled a whistleblowers protection bill two weeks ago, nearly seven months have elapsed since nurse Sherlyn Marks was punished for having complained about the alleged abuse of office by a Region Five (Mahaica/Berbice) Councillor and she is still to be given redress.
Wednesday will mark a year since Marks first complained about the alleged abuse of office by regional councillor Carol Joseph without getting any satisfaction. On April 19 this year, Marks was immediately transferred from the Fort Wellington Hospital when her complaint against Joseph became public. Joseph resigned amidst the publication of several reports on the complaints.
Attorney General Basil Williams has promised all whistleblowers protection, saying that even government ministers would not be shielded under the soon-to-be-debated Protected Disclosures Bill 2017.
Marks remains in the transferred position and has heard nothing further from the authorities.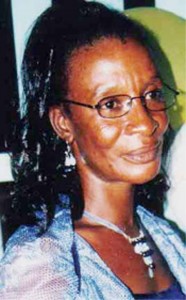 It has caused relatives close to her to question the sincerity of the proposed whistleblowers bill as they fear that if the common man complains against a minister of government, he or she could see the same fate as Marks.
"We read that the AG saying that everyone will get protection even if they talk against any minister or big one. The bill ain't in yet but look at what happened here. All now nothing never come out of that and look what happened to her…that was just a councillor, so much less if is a real big one. You think anyone will really want to say anything?" one relative questioned last week.
"If it wasn't for your newspaper, who knows, she would have been fired, hush-hush, and nothing else ever come out of the story…but she is comfortable where she is and isn't mindful of going back to the hospital. It was a blessing in disguise nah," the relative added.
People's Progressive Party/Civic Member of Parliament Harry Gill told this newspaper that they have not heard another word on the matter apart from the separate issue of the doctors and the medical council.
"They were trying to dismiss her, we understand, but nothing came out of that and she still works where she was transferred to. I plan to write the Attorney General to ask him myself what about Nurse Marks who thought she was doing a good and got transferred and threats of dismissal," Gill said.
Gill added that he too believes that this newspaper's follow ups on the matter is the reason that Marks was not terminated or transferred to an outlying region.
It was Gill who had written to the Medical Council of Guyana (MCG) for an investigation to be launched into the actions of the three doctors who allegedly issued the opioid prescriptions to Joseph. The MCG has completed its investigations and has found merit in the complaint. A further probe is to be done.
November 15th will mark one year since Marks first made known her complaints about a possible abuse of power by Joseph. She had then followed it up on December 13th of last year, when she had written to then Minister of Public Heath George Norton and copied same to leading health, regional and government officials.
Stabroek News reported on her grievance on April 19th of this year and the fact that nothing had been done by the authorities. The next day, April 20th 2017, Marks said she was summoned by the Regional Executive Officer Ovid Morrison, who she said complained about her going to the press and how her letter of complaint had not been sent to him. She later that day received her letter of transfer.
"Approval is hereby given for you to be transferred from Fort Wellington Hospital to the Bath/Experiment Health Centre with effect from 20th April 2017…," the letter to Marks stated. She said that she never asked for a transfer.
Her complaint would constitute the act of whistleblowing and this government has long stated its support for such legislation.
Minister of Communities Ronald Bulkan had told this newspaper that he would intervene if he establishes that Marks was transferred because she had blown the whistle.
He said that his government does not want to be ever seen as targeting whistleblowers and condoning acts of retaliation against those who were brave enough to speak on out issues of corruption, especially when it promotes whistleblowing as part of its transparency mechanism.
"I would probably seek a more in-depth explanation because at face value it [the transfer] seems that the coincidence was a little extraordinary," Bulkan said in May of this year.
"We cannot discourage whistleblowers; we have to promote persons out there who are prepared and who have the courage to expose corruption wherever it may be taking place. We cannot sweep things under the carpet. Should we do so, and we are reminded by our leader that were we to adopt that approach, by 2020 the carpet would be thick and we do not want that," he added.
There has been no further word from Bulkan on this matter.
After the tabling of the whistleblower bill, Williams last week assured that all whistleblowers will be protected and that no government ministers would be shielded if guilty of corruption.
"As minister, let me say upfront that there is no protection for anyone in our government and under our watch who is involved in any corrupt act. No one is above the law. So, you could rest assured that with President David Arthur Granger, you don't have any excuse. If you are found purloining state assets, the law will take its course," he told an Anti-Corruption seminar, organised by his ministry for councillors and employees in Region Four, last week.
To date, Marks' relatives say no one has met with her from any of government's agencies she had written to over a year ago and she does not believe they will. "I guess we will have to wait to test this whistleblowers law, but trust me, people know this is Guyana and more happens to the person that talks about a wrong than the person who do the wrong," Marks' relative said.
Around the Web