A fire just after 8 last night ripped through three buildings located on one lot in the Number 70 Village, Corentyne area leaving some three persons without a home.
Stabroek News was told that the buildings belong to a toiletry items and food box exporter called Ramesh, who is presently in Paramaribo, Suriname.
According to information gathered, the fire began in the man's house then spread to the nearby building which also housed a rumshop and then later to a bond.
According to residents, the two houses had four bedrooms each. Residents said, the occupants of the rumshop after realizing the blaze was heading in their direction immediately rushed out of their building.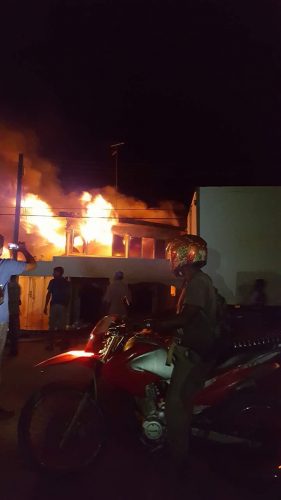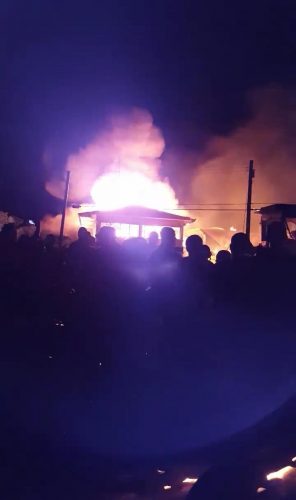 A neighbour explained to this newspaper that two persons resided in the building with the rumshop, while Ramesh and another person resided in the main house. Ramesh this newspaper was told sells food boxes and toiletry items and other products in New Amsterdam, Georgetown and nearby Suriname. His wife and other relatives are overseas presently, said the neighbour.
Up to 10 pm firefighters with three fire trucks were still on the scene fighting to put out the blaze as well as to prevent any nearby houses being threatened.
Meanwhile, residents of the area claimed last evening that firetrucks had arrived on the scene without water. Residents expressed their dismay claiming, that this has now become a norm for fire trucks to arrive on the scene without water.
Around the Web