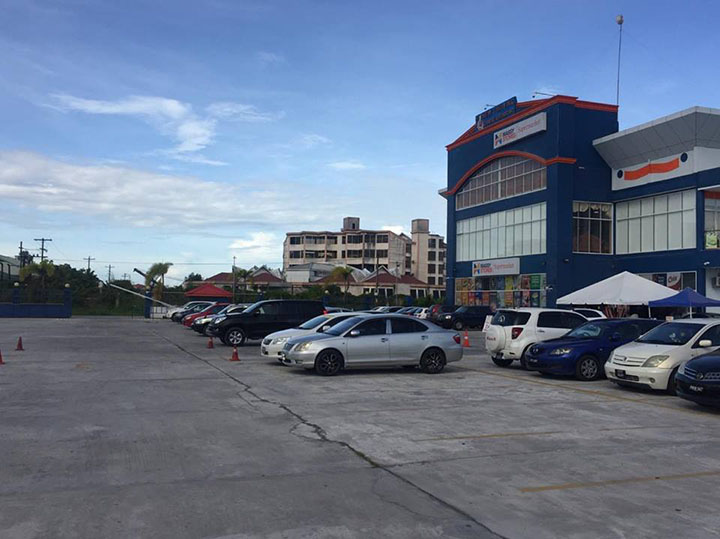 Both the management of the Massy Stores Supermarket at Providence and the police have denied a recent claim by the United States Embassy of an increase in robberies in the supermarket's parking lot.
In an advisory issued over a week ago, the Embassy warned its citizens here that it has received multiple reports of late night robberies occurring in the parking lot. It had further stated that both the management of the supermarket and the police force had confirmed increased criminal activity since July, with attacks mostly occurring after 8 pm.
However, when contacted by this newspaper, Commander of 'A' Division Marlon Chapman confirmed that the police had received reports of robberies in the parking lot earlier this year, but not lately.  "…Any other occurrences than those reports, maybe it wasn't reported," he said.
Chapman explained that due to the presence of several businesses in the area, there has been an increase in police patrols, both during the day and night, to ensure the safety of citizens.
Meanwhile, General Manager (Operations) of the Massy Stores Supermarket Jaipersad Gayapersad, in a written response, informed this newspaper that to date, the company has not received any formal confirmation from the US Embassy on whether the advisory was legitimately released by it.
However, he explained that there had been only two cases of armed robberies during the month of July, both of which had been addressed to the police and since then, there have been no further reports.
Gayapersad said that in an effort to protect its customers, the company has since enhanced its security by installing speed bumps, additional lighting and surveillance cameras. However, he is asking the customers to remain vigilant, especially during the Christmas season and to pay attention to their surroundings.
"Be vigilant, avoid talking on mobile phones while walking to and from the store. Don't leave valuables in parked cars and keep cash concealed," he cautioned.
The Embassy had also recommended that shoppers avoid displaying valuables when walking around the supermarket or parking lot.
"The Embassy security office suggests if you become the victim of a crime, immediately comply with the assailant's request; do not resist; and, as soon as possible, find a place of safety and contact the police by dialing 911," the advisory had stated.
Around the Web