Chief Executive Officer (CEO) of the Guyana Office for Investment (Go-Invest) Owen Verwey has posited that energy cost among other factors contributed heavily to a decision by Baron Foods to make a US$5M investment in Trinidad rather than Guyana.
"Part of his operation is  very energy intensive. In Guyana you are looking at somewhere between 22 and 28 cents per kwh  where he is at in Trinidad you are looking at some 6 cents per Kwh. That's a very big difference and one that is very difficult to compete with at this time hence government (here) looking at a (natural) gas to energy strategy," Verwey said in response to questions on Monday on the issue.
Owner of the condiments and sauces producer, Ronald Ramjattan had told Stabroek News last week that he believes politics got in the way of his planned investment here.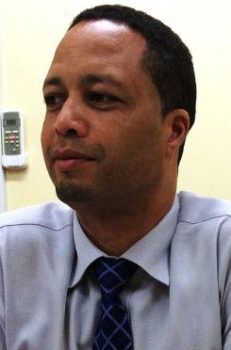 Ramjattan who is the cousin of Minister of Public Security Khemraj Ramjattan explained that he had made six applications under the former PPP/C government and received no response. Khemraj Ramjattan had been a fierce adversary of the former government and this was believed to have played a part in the Baron application not being addressed.
When the APNU+AFC government took office in 2015 Ronald Ramjattan  submitted another proposal asking for three to five acres near the capital to invest and build his factory. This government, he said, wrote to him and told him that they did not have the land that he wants to lease at the moment but that his application was being looked at.
Ramjattan explained that he believes that in time he will get the lands needed but he could not sit and wait on Guyana and as such he turned to Trinidad.
Asked by Stabroek News to respond to Ramjattan's comment, the CEO at a press conference on Monday noted that he couldn't say if Ramjattan's assessment about political interference under the last administration is correct or not.
"What I can tell you is back in August – September 2016 that specific investor was referred to our agency with a lot of support because he came from the top down to us. He made demands that can't be met from the legal framework that is currently in place," Verwey explained, noting that neither he, the Commissioner General of Guyana Revenue Authority nor the Minister of Finance could meet these particular demands.
He further noted that discussions continued around what Guyana could offer but they were not fruitful.
"I'm still waiting for some of my colleagues in InvestTT to tell me what incentives he was offered in Trinidad and Tobago that was different from ours," Verwey said.
Around the Web