(Trinidad Express) Eleven years after they were charged with the murder of San Juan businesswoman Samdaye Rampersad, five men were found not guilty on Thursday of the capital charge, but instead on the lesser count of manslaughter.
After deliberating for more than seven hours, a 12-member jury returned with the guilty verdicts against Phillip "The Boss" Boodram, Roger Mootoo, Ricky Singh, Kervin Williams and Aaron "Arc Eye" Grappie at the Fifth Criminal Court of the Hall of Justice in Port of Spain following a trial that lasted more than two years. The trial was the third faced by the men following two other trials in 2009 and 2012 which resulted in the juries being unable to arrive at unanimous verdicts.

Following three days of summation by Justice Norton Jack which began on Tuesday, the jurors began their deliberations shortly before 1 p.m. on Thursday and returned with the verdicts around 8 p.m.
After the foremen of the jury announced the not guilty verdict with regard to murder, relatives of the accused men breathed a sigh of relief, only to be silenced when the verdict of guilty to manslaughter was announced. The only other criminal trial that lasted longer than this one, was that of Vindra Naipaul-Coolman which proceeded for close to three years before Justice Malcolm Holdip. In the end, eight of the ten men accused of murdering Naipaul-Coolman were found not guilty. The other two are currently awaiting a retrial.
Rampersad, 45, of Irving Street, Petit Bourg, was kidnapped from her home on November 25, 2005. A $2 million ransom demand was made for her safe release but she was never freed. In January 2006, her decomposing body was dug out of a shallow grave in a cashew field in Claxton Bay. There was evidence in the case that Rampersad was alive when buried and later suffocated.
Three other men, Vivian Clarke, 36, Steve McGilvery, 27, and Pernell Martin, 29, were found guilty in 2009 for their role in the kidnapping and killing of Rampersad. They were each sentenced to 30 years in prison.
Representing the accused men were attorneys Evans Welch, Wayne Sturge, Delicia Helwig-Robertson and Kelston Pope, while State attorneys Tricia Hudlin-Cooper and Shivana Sharma appeared for the prosecution.
The accused men will be sentenced on April 7.
Comments

CARACAS, (Reuters) – Venezuelan authorities yesterday arrested five members of a "terrorist cell" linked to self-proclaimed rogue Venezuelan helicopter pilot Oscar Perez, and killed several other militants during a shootout in a poor area outside Caracas.
BRUSSELS, (Reuters) – European Union officials have proposed removing eight jurisdictions from the blacklist of tax havens the bloc adopted in December, in what critics may see as a blow to its campaign against tax avoidance.
RIO DE JANEIRO (Reuters) – A Brazilian court yesterday ordered the world's largest iron ore miner Vale SA to repair environmental damages its operations caused in land belonging to a community of descendants of escaped slaves in northern Brazil.
(Trinidad Express) Three men were killed in Manzanilla, and Fyzabad and Arima on Saturday night.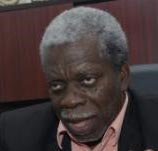 (Jamaica Gleaner) When president of the National Parent-Teacher Association of Jamaica Everton Hannam chose Fly Jamaica Airline to take him to Guyana for his annual end-of-year vacation, he could not guess the ordeal he would face.