(Trinidad Express) Two new investigations will be launched into the multi-billion-­dollar operations of CL Financial and its subsidiaries.
The first will be to find out how Lawrence Duprey transferred shares of a multi-billion-dollar company called Dalco Capital Management Company Ltd to a director, Carlton Reis, for just $99.
The second is to determine how all the profits from the companies under CL World Brands were being injected into CL Financial alone to settle debts of its subsidiaries and not being used to pay back the billions in taxpayers' money used to bail out the company.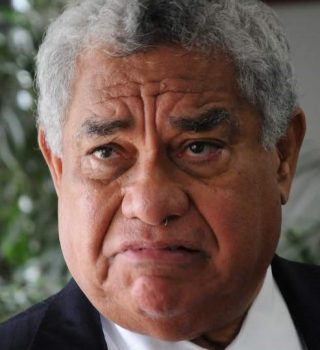 Finance Minister Colm Imbert explained in detail the intricate web of companies that fall under the CLF conglomerate and the many questions that remained unanswered, including: where did all the money go?
The liquidators will now be tasked to follow the money and probe what fishy business has been taking place in the network of ­companies.
Imbert was speaking at Wednesday's post-Cabinet news conference at the Diplomatic Centre, St Ann's.
According to Imbert, chairman of the CLICO Policyholders Group Peter Permell has no shares in CL Financial and had, in fact, cashed in his policy with CLICO in 2012.
He noted Reis, the other "mouthpiece", has said on numerous occasions CL Financial is worth $40 billion, but shares in a company were transferred to his name for just $99.
Imbert said it was discovered through a search of the Company's Registry that former CLF chairman Lawrence Duprey owned a company called Dalco Capital Management Company Ltd, which was incorporated in 1998.
He said Reis was appointed director of Dalco in 2015, and in January 2016 Duprey transferred his shares in this company to him.
Dalco, he noted, owns 26 per cent of CL Financial, which would make its shares worth some $10 billion, based on the claim by Reis that CLF is worth $40 billion.
"The stamp duty on a transfer of shares worth $10 billion is $50 million. The stamp duty on a transfer of shares worth $99 is 50 cents. So the Ministry of Finance will be investigating this matter to see why a company that is purportedly valued by one of its owners at $40 billion, why the shares in that company were transferred for $99," said ­Imbert.
Something is very wrong 
Imbert said the second investigation will focus on CL World Brands and why its monies were not being distributed proportionately.
He said it was discovered in the audited statements of Colonial Life Insurance Company that 45 per cent of Angostura is owned by a company called Rumpro. He said 32 per cent is owned by Colonial Life Insurance Company which is under the control of the Central Bank, and 22 per cent by the public.
Imbert explained Rumpro is owned 100 per cent by CL World Brands, which was incorporated in Scotland.
He said by a series of declarations of trust and transfers for money received, CL World Brands is owned 42 per cent by Colonial Life, 38 per cent by CL Financial and 20 per cent by CLICO Investment Bank. "Between Colonial Life and CLICO Investment Bank they own 62 per cent of CL World Brands, and when you add the 32 per cent that is owned by Colonial Life directly in Angostura, and then take account of the 45 per cent of Rumpro that is owned by CL World Brands, the net result of all of this is that CL Financial only owns 17 per cent of Angostura," he said.
"Rumpro owns 45 per cent of Angostura, CL World Brands owns 100 per cent of Rumpro and CL Financial owns 38 per cent of CL World Brands, so 38 per cent of 45 per cent is 17 per cent, so CL Financial owns just 17 per cent of Angostura," he added.
"For some reason all of the profits flowing from these companies have been finding their way into the bank account of CL Financial and this too will be investigated as to how come you have all these declarations of trust that show that CL Financial only owns 17 per cent of Angostura and 38 per cent of CL World Brands but all of the money is flowing from CL World Brands is coming back to CLF. Something very wrong, very wrong," said ­Imbert.
Funny thing is… 
The minister said somebody is trying to deny the fact that CL Financial only owns 17 per cent of Angostura and 38 per cent of CL World Brands and therefore should only be entitled to dividends in proportion to its ownership.
He said CL World Brands traded in alcohol and spirits companies—it purchased Burn Stewart Distillery in Scotland, it bought 60 per cent of a Polish vodka manufacturer called Belvedere, and then it engaged in a number of other acquisitions and sales.
"And all of the money it received from these sales went into CL World Brands and then flowed back into CLF and then was used by the shareholders for other purpose. The funny thing is that the money to purchase all of these companies came from the policyholders… and this is why this company found itself in so much trouble because having used policyholders' money to make these investments and then the investments didn't work out, this is why the CL group found itself in much difficulty in the 2008/2009 period," said Imbert.
The liquidators, he said, will get to the bottom of the complicated network of companies between Rumpro, Angostura and CL World Brands, and these declarations of trust will be investigated.
Asked whether the investigation would require information from foreign jurisdictions, Imbert said it will, as CL World Brands was incorporated in Scotland and the investigators will have to speak to these people in Scotland to find out what happened because if in Colonial Life's audited accounts there is a note saying they own a percentage of CL World Brands—this was not being recognised by the shareholders' representatives. Imbert outlined the Herculean task the liquidators have to probe:
"What on earth went on with CL world Brands and Angostura dividends, what went on there, where did the money come from? Where did it go? How come it wasn't being distributed in proportion to the ownership of CL World Brands and so on, how come all of it, 100 per cent was going to CLF? Why is it the people who represent the shareholders are saying that CL World Brands is 100 per cent owned by CLF, when the documents say ­otherwise?"
Imbert said "operatives" in CL World Brands were taking 100 per cent of the money from CL Worlds Brands and using it to settle debts of subsidiary companies.
He said they were taking money that should have been distributed to Colonial Life or CLICO Investment Bank to come back to the Government, and using it to deal with financial problems like Home Construction Ltd.
"They (liquidators) will ultimately be reporting to the court as to what really happened with CL World Brands and the monies it received and the money that was spent and where did it go," said Imbert.
Around the Web