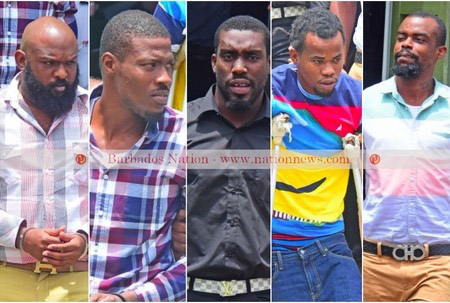 (Barbados Nation) Five men were yesterday remanded  over the murder of  British National, Steven Weare 49 years, formerly of Newcastle Plantation House, St.John, who was reported missing on Wednesday the 23rd day of August 2017. Weare was last seen, sometime during the afternoon of the 23rd in the car park of Burger King situated at University Drive, Black Rock, St. Michael.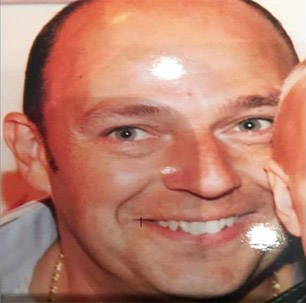 The five charged are:
Sunil Decourcey Brome, 35 years, of #7, Alamanda Drive, West Terrace, St. James.
Keino Nakito Griffith, 30 years, of Pounders Gap, Westbury Road, St. Michael.
Christopher Darnley Michael Clarke, 26 years, of Oughterson, St. Philip.
Torio Akiro Watson, 26 years, of Block 6D, Field Road, Wildey, St. Michael.
Basil Alphonso Branch, 27 years, of Morris Gap, Westbury Road, St. Michael.
They appeared  in the District 'A' Magistrates Court yesterday.
Comments

CHICAGO,  (Reuters) – Brazil could eclipse the United States as the world's top exporter of corn within five years, ending decades of U.S.
RIO DE JANEIRO,  (Reuters) – Brazil's federal government yesterday ordered the army to take over command of police forces in Rio de Janeiro state in a bid to curb violence driven by drug gangs, who have "virtually taken over" Rio's metropolitan area of 12 million people, President Michel Temer said in announcing the decree.

MEXICO CITY, (Reuters) – The head of the Organization of American States' anti-corruption mission in Honduras said on Thursday he would resign over a lack of support from authorities in the Central American country and clashes with OAS leadership.

VALENCIA, Venezuela/ CARACAS  (Reuters) – Billionaire businessman Lorenzo Mendoza has ruled out challenging Venezuela's leftist President Nicolas Maduro in the upcoming election despite multiple calls for him to stand, sources from his company's workforce said yesterday.
CARACAS, (Reuters) – Venezuela's unpopular socialist president Nicolas Maduro said yesterday his right-wing Latin American counterparts showed intolerance by trying to exclude him from an upcoming summit in Lima – and he vowed to go anyway.