(Trinidad Express) Almost three weeks after Hurricane Irma crashed into St Maarten, Caribbean Airlines has announced that it is still unable to operate its scheduled services into the island as the Princess Juliana International Airport remains closed to commercial air traffic.
And Caribbean Airlines is now offering adjustments to tickets purchased before September 5 2017 to or from St Maarten only.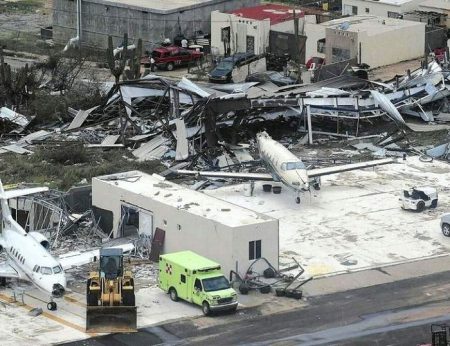 CAL advised that customers were entitled to a waiver of date change penalties for travel within one year of ticket validity from date of issue, difference in fare or change of origin/destination cost to be borne by passenger, or full refunds for travel up to October 31, 2017 only. Requests for refunds must be made by September 30.
For further information, customers are asked to contact the airline's call centres.
Irma made landfall in St Maarten on September 6,  around six hours after striking Antigua and Barbuda, wrecking homes, tossing cars and uprooting trees as it whipped through the territory.
French side, in the north. One of the victims was Trinidadian Melan June Salvary-Doyle.
Salvary-Doyle and her three-year-old grandson were swept to their deaths by the raging flood waters. Their battered bodies were found four days later.
Around the Web