(Trinidad Express) Former governor of the Central Bank Jwala Rambarran is under investigation by the Fraud Squad for an alleged conspiracy with the former general manager of the Deposit Insurance Corporation (DIC) to defraud.
During his tenure as governor, Rambarran was also the chairman of the DIC.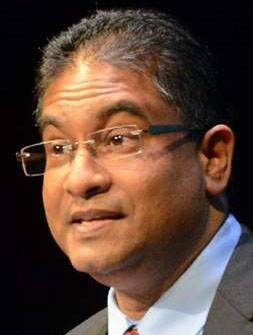 According to documents received by the Sunday Express, Rambarran, along with former general manager of the DIC Arjoon Harripaul, is alleged to have conspired for the latter to obtain an enhanced employment package in March 2015, which included an unusual termination entitlement of a lump sum payment equal to twice the sum of his annual cash compensation and a gratuity benefit within 30 days of termination from the organisation.
The enhanced contract, which also sought to increase Harripaul's term of employment from three to five years, was done without the approval of the board members.
Around the Web