Man dies after crashing into parked vehicle at McDoom
A 40-year-old man died after he lost control of his motorcycle and crashed into a vehicle which was parked on the McDoom Public Road, East Bank Demerara (EBD) yesterday morning.
Troy Cordwell, 40, a resident of Lot 1 D'Urban and Louisa Row, Georgetown was rushed to the Georgetown Public Hopsital (GPH) where he was pronounced dead on arrival.
According to a police press release, investigations into the accident which occurred at about 1 am disclosed that Cordwell was proceeding north along the western carriageway on his motor cycle, CD 3069, allegedly at a fast rate.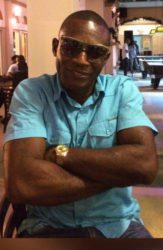 The statement noted, that whilst in the vicinity of Pestex Environmental Solutions, he lost control and crashed into motor vehicle, GSS 1066 which was stationary on the said carriageway of the road.
It is unclear where Cordwell was heading or returning from at the time of his demise. He reportedly lived alone and was well known in his area.
His relatives resides overseas.
When Stabroek News visited Cordwell's residence yesterday, a few men who identified themselves as his friends said they only knew of the accident via a telephone call. "We just get a call saying he get in accident and he died, we still trying to find out how", one man said.
Cordwell's body is presently at the GPH mortuary awaiting a post-mortem examination.