A 17-year-old girl of Foulis, East Coast Demerara, succumbed to her injuries on Monday morning, three days after she and her brother were involved in an accident with a minibus along the Enmore Public Road.
Seemattie Seodatt of Lot 175 Foulis is said to have succumbed in the Intensive Care Unit (ICU) of the Georgetown Public Hospital (GPH) around 8:30 am. She sustained massive head injuries and never regained consciousness after the accident.
Her brother, Bissoon Seodatt, who was riding the bicycle at the time of the accident, sustained a broken shoulder and several stitches to his head.
He was taken to the said hospital where he was treated and sent away.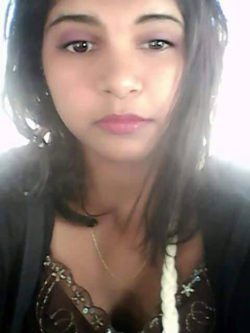 According to information gathered by Stabroek News, the accident occurred around 4:30pm last Friday while Seemattie and her brother were heading to a gas station along the Enmore Public Road to purchase kerosene.
Reports revealed that the minibus, BTT 4265 was proceeding east on the public road when it collided with Seemattie who was crossing the road.
However, the dead girl's sister, Dolly Seodat, when contacted by this newspaper said that based on what the family was told, her siblings had already crossed the road when the minibus allegedly attempted to overtake another vehicle.
"He (Bissoon) did towing she (Seemattie) and we hear he (the driver) try to swerve and he hit them down and she (Seemattie) pitch and she head knock on the culvert", she explained.
The woman said the latest update they have on the incident was that the driver who was taken into custody after the accident was placed on $100,000 station bail after his 72-hours detention period expired.
Comments

With growing pressure on the government over the overcrowding of jails, MP Michael Carrington is confident that the parliamentary bill in his name to ease penalties on marijuana use will gain the support of the governing APNU+AFC benches of which he is a member.
The National Toshaos Council (NTC) is to begin its conference today and high on the agenda will likely be ongoing concerns about the lands commission of inquiry (CoI) which the government has convened.
A Trinidad-based medical products company has secured four contracts worth $135.4m. According to the Ministry of the Presidency (MotP), Cabinet at its meeting on August 15,2017 noted the award of 16 multi-million-dollar contracts.

The police on Friday evening discovered an AK-47 assault rifle and a quantity of ammunition in a haversack at Kingston, Georgetown.

A parcel consisting of 1,154 grammes of marijuana was intercepted after being thrown over the north eastern fence of the New Amsterdam Prison on Saturday afternoon.