The Government is seeking consultancy services for a feasibility study and design for the Linden to Mabura Hills Road upgrade and river crossing at Kurupukari under a UK-funded project.
In an advertisement in yesterday's Sunday Chronicle, the Ministry of Public Infrastructure (MPI)  is seeking consultancy services to execute project preparation for the road upgrade between Linden and Mabura Hills in Region 10 and to prepare performance specifications and "design-build" bid documents for a new river crossing at Kurupukari. MPI is the executing agency through its Work Services Group.
The advertisement said that the objective of the consultancy is to upgrade the most recent feasibility study for the section of the Linden to Mabura Hills Road and the river crossing.  Detailed deigns also have to be prepared for the upgrade of the road. The documents have to encompass measures for improving climate resilience and accessibility requirements to cater for persons with disabilities.  It added that the objectives will be achieved through the identification of climate risks and vulnerabilities, evaluation of hydrological and hydraulic conditions, undertaking of a geotechnical investigation and traffic studies and demand analysis, among other areas.
Expressions of Interest have to be provided no later than July 11, 2017 to the Chairman of the National Procurement and Tender Administration, Ministry of Finance, Main and Urquhart Sts, Georgetown.
A separate advertisement was placed for consultancy services for the preparing of a feasibility study and detailed designs for coastal and river infrastructure rehabilitation, funded under the same UK scheme.
Under this project, a feasibility study and detailed designs are being sought for the upgrading of coastal defence from Kingston in the city to  Ogle on the East Coast.  It also aims at the upgrading of the Stabroek Market Stelling and the Vreed-en-Hoop Stelling including modernization of passenger facilities. Expressions of interest have to be submitted no later than July 11, 2017 to the aforementioned address.
Guyana is to benefit from £53.2 million (around $16 billion) in grant resources from the United Kingdom under its newly established United King-dom Caribbean Infrastruc-ture Fund (UKCIF).
The funds will be applied to six major infrastructure programmes, including waterfront development, water supply improvement and solid waste management, the ministry said in a statement in April last year. "The identified interventions will see improved road networks, bridges, stellings and waterfronts, rehabilitation of airstrips, reliable access to potable water and reduced energy costs as well as tackle the environmental and health risks associated with the improper disposal of waste," the ministry said.
UKCIF will provide grant funding to improve or create new infrastructure such as roads, bridges and ports to help drive economic growth and development in nine countries across the Caribbean region. Then UK Prime Minister David Cameron announced the launch of the £300 million fund during his trip to Jamaica in September 2015.
The Caribbean Development Bank  has been designated by the UK government to design, develop and implement the programme in collaboration with Guyana.
The UKCIF was ratified in March 2016  by the CDB. In a statement at the time, the CDB had said that the UK Department for International Development would  provide up to £300 million in grant financing from January 2016 to March 2020 to Antigua and Barbuda, Belize, Dominica, Grenada, Guyana, Jamaica, Saint Lucia, St Vincent and the Grenadines and Montserrat.
Only projects that are assessed to be critical drivers of economic growth and able to deliver an Economic Rate of Return of at least 12% or similar qualitative benefits will be approved for financing, the CDB had said.
Comments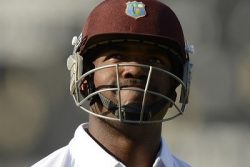 PORT OF SPAIN, Trinidad,  CMC – Cricket West Indies chief executive, Johnny Grave, plans to meet with a quartet of exiled players following the Indian Premier League, in an attempt to clear up the uncertainty surrounding their availability.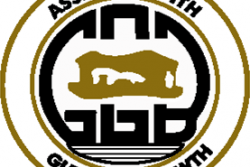 Following continuing concerns over health dangers from mercury, the Guyana Gold Board's laboratory at Upper Brickdam will close at the end of business today.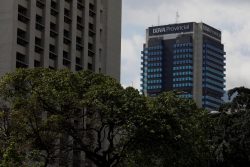 CARACAS,  (Reuters) – Venezuela's hyperinflation has turned the struggling OPEC nation's once-powerful banks into warehouses of useless cash that are worth a total of only $40 million, according to a Reuters analysis of regulatory data.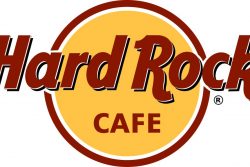 MovieTowne Guyana today announced that international restaurant chain Hard Rock Café will be one of its tenants when it opens up at Turkeyen.