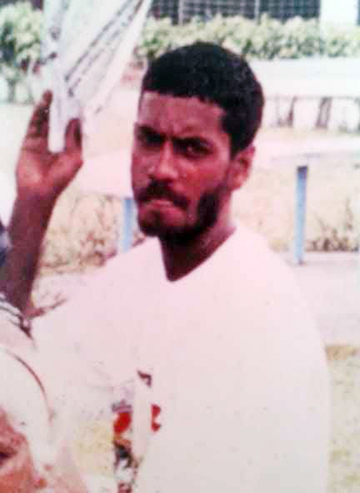 A Soesdyke resident died after he was struck down early yesterday morning by an intoxicated driver, along the Soesdyke, East Bank Demerara (EBD) roadway.
Chandrapaul Persaud, also known as 'Tony', of 53 Soesdyke, EBD, was struck down around 3 am  yesterday  by motor car PVV 1923.
Family members said that they last saw Persaud, 47, a labourer during the earlier part of Saturday.
A family member stated that Persaud had left the home to attend a wedding celebration in the village and would have been returning home when he was struck down.
Persaud, the last of 11 children, was described by his family members as someone who could be called "everybody's boy' because despite having his ups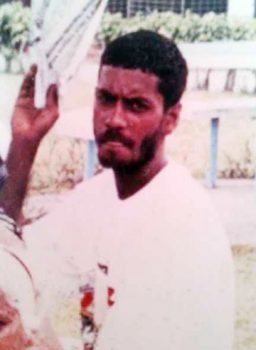 and downs, he was a wonderful person.
"He had more good ways than bad", one of the now deceased man's sisters told Stabroek News.
Family members gathered at the premises yesterday, all recounting stories of Persaud and how he was full of life and loved.
A post-mortem examination is expected to be performed on Persaud tomorrow.
As it relates to the driver of the vehicle, the family said that their only concern is finding out what exactly happened during the accident.
In a press release sent out by the police yesterday, the driver's account of what occurred is that he was proceeding north along the western carriageway of the road when Persaud, who was proceeding south along the eastern side of the road, suddenly ran across the road into the path of his vehicle.
The now deceased man was rushed to the East Bank Demerara Public Hospital (Diamond) by public- spirited citizens where he was pronounced dead on arrival.
The driver was later tested and found to be above the legal blood alcohol limit. Stabroek News was informed that the driver remains  in custody assisting with the investigation.
Comments

Despite the AFC's claim that it was not involved in the selection of a Guyana Elections Commission (Gecom) Chairman, its two senior leaders, Khemraj Ramjattan and Raphael Trotman, had advised President David Granger that he could utilise the constitutional proviso and make a unilateral appointment.

The National Assembly last evening approved over $8 billion in total budgetary allocations for 16 constitutional agencies even as the government's failure to properly account for cuts to requested expenditure drew criticism.

Opposition MPs were yesterday reprimanded by Speaker Dr Barton Scotland for their raucous behaviour on November 2nd, when they staged a protest that drowned out most of President David Granger's address to the National Assembly.

Ex-policeman Lloyd Roberts, who was accused of murdering Ryan Sergeant, the teen who was fatally shot outside of the Rio Inn nightclub last year, was yesterday freed after a court found that there was insufficient evidence for him to stand trial.

Although some municipal workers continued protest action yesterday over the nonpayment of their salaries for October, the Mayor and City Council (M&CC) has said that it has completed its payroll.