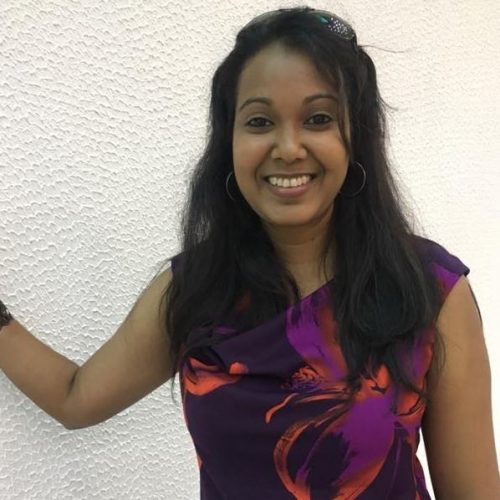 A training manager attached to Beharry Restaurant Holdings was last night robbed by gunmen on her way home.
Details of the robbery carried out on Charissa Rampersaud remain sketchy, however this newspaper learnt that the woman was robbed on Anira Street, Queenstown.
Rampersaud, a former morning talk show host was robbed of cellular phones. On her
Facebook page last night she said that she was robbed at gunpoint. The robbery occurred sometime around at 7:15 pm she said.
Stabroek News understands that the men who committed the robbery escaped in a White Toyota Allion bearing registration number PSS 8175.
Rampersaud in her Facebook post thanked God for life.
Comments

Bharrat Jagdeo The PPP/C is committed to constitutional reform, says Opposition Leader Bharrat Jagdeo.

Ray Lengend Ray Lengend who went on a fire-bombing spree of mosques throughout southeast Queens, this week pleaded guilty to the crimes against Muslims who the 45-year-old Guyanese man claimed in 2012 had been "trying to take over his life", according to the Times Ledger in Queens, New York.

BEIJING/SEOUL, (Reuters) – A small earthquake near North Korea's nuclear test site on Saturday was probably not manmade, the nuclear proliferation watchdog and a South Korean official said, easing fears Pyongyang had exploded another nuclear bomb just weeks after its last one.

Damaged electrical installations are seen after the area was hit by Hurricane Maria en Guayama, Puerto Rico September 20, 2017.

Colin Firth'Loving' premiere, 69th Cannes Film Festival, France – 16 May 2016 ROME, (Reuters) – British actor Colin Firth, who has often played the role of a quintessential Englishman in his many films, has become an Italian citizen, Italy's Interior Ministry said.