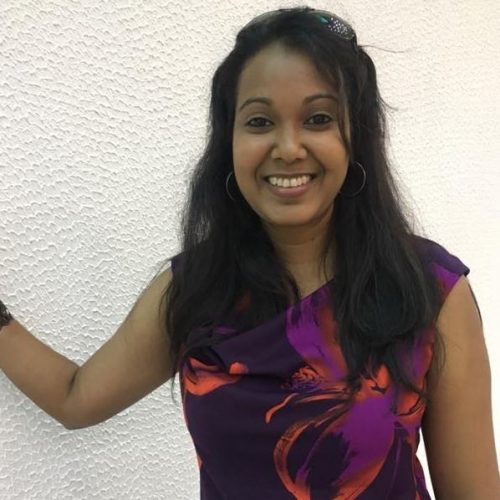 A training manager attached to Beharry Restaurant Holdings was last night robbed by gunmen on her way home.
Details of the robbery carried out on Charissa Rampersaud remain sketchy, however this newspaper learnt that the woman was robbed on Anira Street, Queenstown.
Rampersaud, a former morning talk show host was robbed of cellular phones. On her
Facebook page last night she said that she was robbed at gunpoint. The robbery occurred sometime around at 7:15 pm she said.
Stabroek News understands that the men who committed the robbery escaped in a White Toyota Allion bearing registration number PSS 8175.
Rampersaud in her Facebook post thanked God for life.
Comments

(Trinidad Express) Petrotrin says it now has independent confirmation of the discrepancies between the oil production reported by a contractor and what was actually received by the company, which resulted in an over-payment of an estimated TT$80 million.
The US Embassy has warned its citizens here that it has received multiple reports of late night robberies occurring in the Massy's grocery store parking lot located in Providence, Georgetown, behind the National Stadium.

The Ministry of Public Health last week signed a contract for the construction of its headquarters at its Lot 1 Brickdam, Stabroek location.

The Ministry of Social Protection's Labour Department on Thursday hosted a meeting with members of the Guyana Bauxite and General Workers' Union (GB&GWU) and representatives of RUSAL Guyana in order to sign a Memorandum of Understanding (MoU) crafted by the government.

The power company says that major sections of the city will see power interrupted between 8 am and 5 pm on Sunday, November 19.