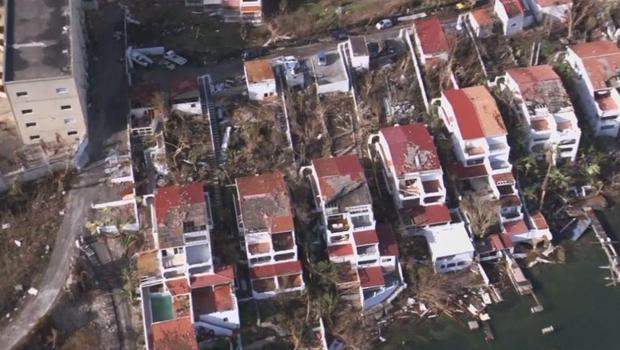 AMSTERDAM,  (Reuters) – Nearly a third of all buildings on the Dutch half of the Caribbean island of Saint Martin were destroyed and more than 90 percent damaged by Hurricane Irma, the Dutch Red Cross said on Tuesday.
The aid agency had surveyed 5,500 structures before the storm and made an assessment based on photographs provided by the Defence Ministry in the Netherlands.
Caretaker Dutch Prime Minister Mark Rutte had said on Sunday an estimated 70 percent of buildings were damaged or destroyed.
"The damage on St. Martin is greater than previously thought," the Red Cross said in a statement. "In addition to distributing food and water, the Red Cross is going to ramp up emergency shelter."
Extra search and rescue experts were also heading to the Dutch territory, where the Red Cross said 200 people were registered as missing.
A flight with tarpaulins, tents, soap and other supplies would leave on Wednesday, after more than 3 million euros ($3.6 million) was donated in the Netherlands.
The Red Cross said it would use drones to monitor the needs of the population on the island, an independent nation within the Kingdom of the Netherlands with a population of around 40,000.
Irma killed four people and injured dozens on the Dutch side of the island. The remainder of the island is administered by France.
A special funding drive will be held by major national broadcasters on Friday to collect donations for emergency aid and reconstruction.
The French Interior Ministry has said Irma killed at least 10 people on the islands of Saint Martin and Saint Barthelemy. Saint Barthelemy lies about 35 km southeast of Saint Martin.
Comments

The chairman of Trinidad's transparency group says that it  is imperative that an independent third party check revenues from the company extracting oil and the subsequent flows to the government.
Even as ExxonMobil announced that it doesn't expect to pay any corporate taxes to the Australian government until 2021 after an already five-year tax hiatus, the company has  been accused of generating billions in revenue in that country  but using subsidiaries in a scheme designed to avoid paying its dues.

In the wake of the state-owned Guyana Chronicle's termination of David Hinds and Lincoln Lewis as columnists, WPA executive member Tacuma Ogunseye says that party should urgently put on its agenda whether it should stay in the APNU alliance and the coalition government.

President of Transparency Institute of Guyana Inc (TIGI), Troy Thomas says he believes that it was pressure from the people that saw "the unprecedented" release of oil contracts by the government.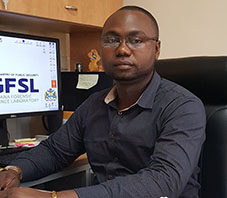 The Guyana Forensic Science Laboratory (GFSL) has spent a substantial amount of time training police investigators in various aspects of evidence collection and submission and this has resulted in a significant improvement in the quality of samples sent for testing, the facility's Director Delon France says.