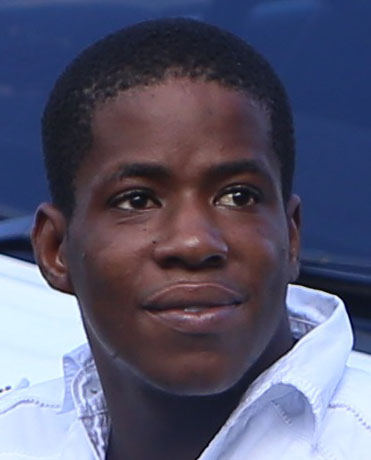 Jermaine Abel, the North Ruimveldt man accused of a stabbing a peacemaker when he tried to stop a fight in their neighbourhood last week, was yesterday charged with murder.
Georgetown magistrate Fabayo Azore read the murder charge to Abel, 26, of 3615 North Ruimveldt.
The charge stated that on November 8, at Christiani Street, North Ruimveldt, he murdered Hafeez Douglas.
According to the prosecutor, the police's case is that on the day in question, Abel and another person had an altercation and Douglas attempted to part the fight and met his demise.
The prosecutor added that the file in relation to the matter is incomplete.
Abel, who was represented by attorney Stanley Moore, was subsequently remanded to prison and the case was adjourned until today, when it is expected to be called before the Chief Magistrate.
Douglas, called 'Gargon,' of Lot 2981 North Ruimveldt, Georgetown, sustained a single stab wound to his chest and died on the spot after the altercation.
It was reported that around 3.30pm on the day of the incident, Abel and another man had an argument over his brother, Jamal Abel, when Douglas intervened and attempted to calm the men.
However, Jermaine Abel allegedly armed himself with an icepick and stabbed Douglas, who fell into a nearby trench.
The suspect then ran to the North Ruimveldt police outpost, where he informed the ranks on duty about the incident and was taken into custody.
Comments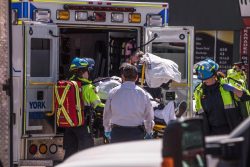 TORONTO,  (Reuters) – A driver plowed his white Ryder rental van into a crowd, killing nine people and injuring 16 along a roughly mile-long stretch of busy Toronto sidewalk during lunch hour on a sunny Monday afternoon, police said.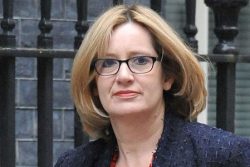 LONDON, (Reuters) – Britain will compensate some Caribbean immigrants who have lived legally in Britain for decades and have wrongly been labelled illegal immigrants because of trouble documenting their status, interior minister Amber Rudd said today.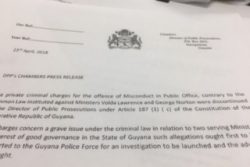 The private criminal charges instituted by two PPP/C MPs against Minister of Public Health Volda Lawrence and the former minister in the ministry, Minister George Norton have been discontinued by the Director of Public Prosecutions (DPP), Shalimar Ali-Hack.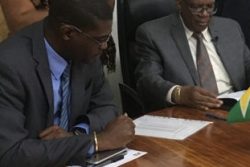 Private criminal charges have been filed against three more Ministers of Government, this time over the D'Urban Park project.