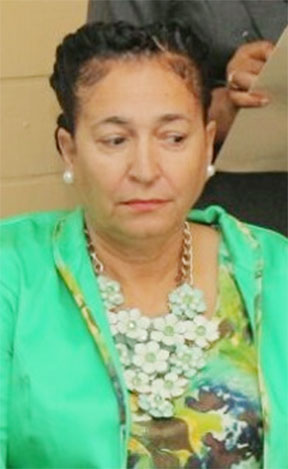 Mayor Patricia Chase-Green is prepared to beg and bargain for the return of the services of Puran Brothers Disposal Inc and Cevons Waste Management.
Speaking at Special Statutory meeting yesterday, Chase-Green declared that the city was in crisis. She refused to listen to assurances from Solid Waste Director Walter Narine or be cautioned by Town Clerk Royston King, and told council that she preferred to believe what her eyes tell her.
"My eyes tell me the garbage is killing us. The place nasty. I'm not listening to Mr. Narine he directing me wrong. He telling me one thing and I seeing something else. It ain't under control," the Mayor declared.
Narine had been attempting to assure council that his department was handling the garbage situation while King had cautioned against regularly applying to Central Government for bailouts or financial contributions. He argued that constant application would dilute council's authority.
"Council is an autonomous body," he told the horseshoe table.
The Mayor however was undeterred and told King "well I going and beg for a bailout because these small contractors ain't got the capacity."
"I coming down from the airport and if you see the garbage. Outside the Campbellville Secondary the place weed and if you see the bags pile up. If you see the heap of garbage, if you ain't see it I can take you to the streets and show you it," she told Narine adding that the present contractors don't even have the right equipment.
"They don't have the right trucks. Look at those open back trucks they are using, the city shouldn't be allowing that," Chase-Green lamented.
In August, Puran Brothers and Cevons suspended their services over the city's failure to honour its financial obligations. At the time they were owed in excess of $300 million and declared that they could not afford to continue to provide the services. In response the city said it viewed this action as a termination of their contracts, based on the fact that there was no provision in their respective agreements for the suspension of services.
Two other contractors were employed to perform the services while the City also deployed their own garbage trucks to assist in clearing the commercial district.
Three months late the Mayor and City Council (M&CC) has now approached the Central Government through the Ministry of Communities for a bailout of $475,635,245 to settle their debt to the two garbage collectors as well as another company, Dartmouth Skips Rental.
Narine told Stabroek News on Monday that once the payment is made to the contractors by central government, they would be able to recommence garbage collection in the city, albeit on new terms.
He said that the two companies "will not come back with the luxury they had [before their withdrawal]. They both had five groups each. But going forward we are looking at splitting up the constituency's clearance and in that, all of the contractors get a bite."
If realized, this new arrangement would see the city in charge of collecting garbage from the municipal markets, and high producing areas, including the commercial district.
"The city would be in charge of four constituencies and the contractors would all have two [constituencies] each," Narine explained, while noting that the areas would be spilt among Puran Brothers, Cevons, Grandison Waste and SanDip Waste Disposal.
The projected cost of the new arrangement is pegged at some $10 million per month as opposed to $43 million when Puran Brothers and Cevons were contracted for collection.
Comments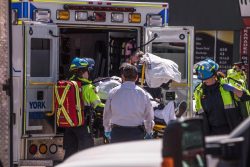 TORONTO,  (Reuters) – A driver plowed his white Ryder rental van into a crowd, killing nine people and injuring 16 along a roughly mile-long stretch of busy Toronto sidewalk during lunch hour on a sunny Monday afternoon, police said.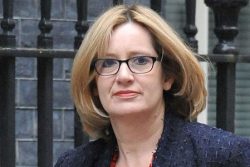 LONDON, (Reuters) – Britain will compensate some Caribbean immigrants who have lived legally in Britain for decades and have wrongly been labelled illegal immigrants because of trouble documenting their status, interior minister Amber Rudd said today.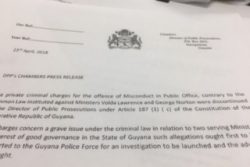 The private criminal charges instituted by two PPP/C MPs against Minister of Public Health Volda Lawrence and the former minister in the ministry, Minister George Norton have been discontinued by the Director of Public Prosecutions (DPP), Shalimar Ali-Hack.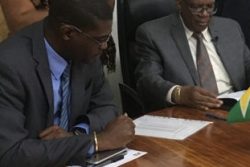 Private criminal charges have been filed against three more Ministers of Government, this time over the D'Urban Park project.