(Barbados Nation) Minister of Finance Chris Sinckler, represented by Solicitor General Jennifer Edwards, will head to the High Court today to have a temporary injunction preventing him from firing Central Bank Governor Dr DeLisle Worrell lifted.
It is the latest development in a blow-up at the Central Bank which was exposed a week ago by the SUNDAY SUN in which it was revealed that the board of directors was no longer prepared to work with Worrell, who is the chairman.
The directors met with Sinckler days earlier and insisted that if Worrell was not terminated, they were prepared to step down.
Moreover, a major rift had also developed at the bank between the governor and his top management team who claimed he had not held management meetings for almost two years.
Meanwhile former Prime Minister Owen Arthur says Barba-dos is facing a serious financial crisis that must be resolved within the next 90 days in order to avoid a financial calamity.
According to Arthur, that is the distinct possibility of the country running out of foreign reserves.
He said the weekend upheaval involving Central Bank Governor Worrell might give the country a chance to correct the disastrous financial policies pursued by the Government.
Arthur, a former Minister of Finance, told the DAILY NATION in New York on Monday that the bad policy of printing money had played a role in both the current crisis Barbados was facing and the Freundel Stuart administration's move to oust the governor.
Comments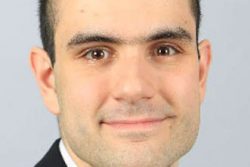 TORONTO,  (Reuters) – A driver deliberately plowed his white Ryder rental van into a lunch-hour crowd in Toronto yesterday, killing 10 people and injuring 15 along a roughly mile-long (1.6-km) stretch of sidewalk thronged with pedestrians, police said.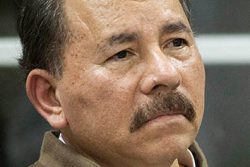 MANAGUA,  (Reuters) – Thousands of demonstrators took to the streets in the capital of Nicaragua yesterday to demand the resignation of the country's president after a violent crackdown by police on protests that have left at least nine dead.
LONDON,  (Reuters) – Britain's upper house of parliament handed the government its third defeat over Brexit in less than a week on Monday, voting down plans not to retain EU rights in national law before Britain leaves the bloc.
SEOUL,  (Reuters) – South Korea yesterday halted the propaganda broadcasts it blares across the border with North Korea, aiming to set a positive tone ahead of the first summit in a decade between their leaders as the U.S.