LONDON (Reuters) – British police said yesterday they had charged a 16-year-old boy with 15 offences following five related acid attacks in London two days earlier.
The charges include grievous bodily harm, possession of an item to discharge a noxious substance, and robbery.
The boy is due to appear before Stratford Youth Court tomorrow, London's Metropolitan Police said in a statement.
On Friday, British police arrested two teenagers after five acid attacks against moped riders in less than 90 minutes across east London on Thurs-day left several people with facial burns, including one with horrific injuries.
Comments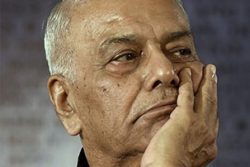 MUMBAI, (Reuters) – One of India's best known politicians, former finance and foreign minister Yashwant Sinha, quit the ruling Bharatiya Janata Party (BJP) yesterday, saying Prime Minister Narendra Modi's party was undermining democratic institutions.
NEW DELHI,  (Reuters) – India's cabinet yesterday approved the death penalty for rapists of girls below the age of 12, after Prime Minister Narendra Modi held an emergency meeting in response to nationwide outrage in the wake of a series of cases.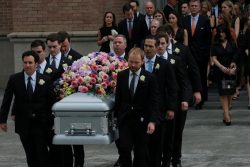 HOUSTON,  (Reuters) – Former first lady Barbara Bush was remembered at her funeral yesterday as a formidable but caring figure whose devotion to her family was matched only by her commitment to public service.
NEW DELHI,  (Reuters) – Indian authorities will be empowered to seize properties of super-rich fugitives whose economic offences or crimes involve sums over 1 billion rupees ($15 million), according to a government document seen by Reuters yesterday.