WASHINGTON,  (Reuters) – U.S. President Donald Trump said in a tweet yesterday he is putting a decision to allow imports of elephant trophies on hold until he can "review all conservation facts."
The rule released yesterday allowing hunters who kill elephants in Zimbabwe to bring their trophies back to the United States outraged animal activists.
"Put big game trophy decision on hold until such time as I review all conservation facts. Under study for years," Trump wrote, adding he would take it up with Interior Secretary Ryan Zinke.
Early word of the planned change had drawn protests from conservationists, who said it could deplete already at-risk elephant populations. It also caused a social media firestorm, with opponents posting photos of President Donald Trump's sons Donald Jr. and Eric, avid hunters, posing with dead wild animals.
Tanya Sanerib, senior attorney with the Center for Biological Diversity, said on Friday in a statement: "It's great that public outrage has forced Trump to reconsider this despicable decision, but it takes more than a tweet to stop trophy hunters from slaughtering elephants and lions. We need immediate federal action to reverse these policies."
Amid the backlash to reports that the move would apply to two southern African countries — Zimbabwe and neighboring Zambia — White House spokeswoman Sarah Sanders said it was due to a review by career officials at the U.S. Fish and Wildlife Service which began back in 2014 under the previous administration of Democratic President Barack Obama.
"This review established that both Zambia and Zimbabwe had met new standards, strict, international conservation standards, that allowed Americans to resume hunting in those countries," Sanders told reporters.
In an official notice published yesterday in the Federal Register, the U.S. Fish and Wildlife Service said it had concluded that the killing of African elephants in Zimbabwe as trophies, between the dates of Jan. 21, 2016, and Dec. 31, 2018, "will enhance the survival of the African elephant."
The move, which would have reversed a policy implemented by Obama, was disclosed by Fish and Wildlife Service officials attending a meeting in Tanzania this week that was organized by a pro-trophy hunting group.
The officials had said Zambia would also be covered by the change, but only Zimbabwe was mentioned in yesterday's notice.
ABC News reported that the Trump administration last month began granting permits for the import of trophies from the killing of lions in Zimbabwe and Zambia. The administration did not immediately say if the Trump's suspension applied to animals other than elephants.
Africa's elephant population plunged by about a fifth between 2006 and 2015 because of increased poaching for ivory, a coveted commodity used in carving and ornamental accessories in China and other parts of Asia, the International Union for Conservation of Nature said last year.
Wildlife activists argue that corruption is endemic in impoverished Zimbabwe, and that money generated by big game hunting and meant for conservation has been diverted into the pockets of crooks and poachers.
Supporters say money made from well-regulated hunts has been used for costly wildlife conservation in cash-starved African countries battling to diminish chronic poverty.
The Republican chairman of the U.S. House of Representatives' Foreign Affairs Committee, Representative Ed Royce, slammed the administration's decision to allow the imports, saying economic and political turmoil in Zimbabwe gave him "zero confidence" the authorities there were properly managing conservation programs.
"Elephants and other big game in Africa are blood currency for terrorist organizations, and they are being killed at an alarming rate," Royce said in a statement. "Stopping poaching isn't just about saving the world's most majestic animals for the future — it's about our national security."
Zimbabwe was thrown into chaos this week when the army took charge, appearing to signal the end of long-serving President Robert Mugabe's reign, despite the 93-year-old's insistence that he remains in charge.
Comments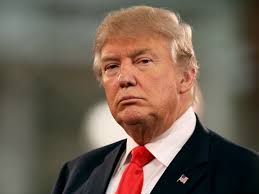 WASHINGTON,  (Reuters) – U.S. job growth increased at a strong clip in November, painting a portrait of a healthy economy that analysts say does not require the kind of fiscal stimulus that President Donald Trump is proposing, even though wage gains remain moderate.
JERUSALEM,  (Reuters) – A Palestinian stabbed an Israeli security guard at Jerusalem's main bus station yesterday, police said, and violence flared near the U.S.
CARACAS, (Reuters) – Venezuela's ruling Socialist Party won at least 90 percent of the 335 mayorships contested in yesterday's local elections, President Nicolas Maduro said.
DHAKA,  (Reuters) – Bangladesh's finance minister said late on Saturday he wanted to "wipe out" a Philippines bank that was used to channel $81 million stolen from the Bangladeshi central bank's account with the Federal Reserve Bank of New York last year.
SANTA BARBARA, Calif., (Reuters) – A massive California wildfire that has already destroyed nearly 800 structures scorched another 56,000 acres yesterday, making it the fifth largest such blaze in recorded state history, as it ran toward picturesque coastal cities.