The Guyana Table Tennis Association's (GTTA) 2017 season will commence later this month with a doubles and fundamental challenge competitions at the Cliff Anderson Sports Hall Homestretch Avenue.
According to a press release from the GTTA, the fundamental challenge tournament's format, will see pairs competing against other pairs in specific drills in a knockout format.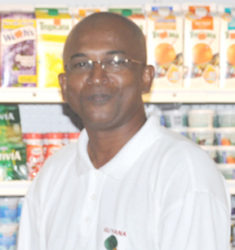 The pairs will compete in one minute forehand and backhand rallies and one minute pushes.
The pair with the highest aggregate of completed rallies will advance g to the next round until a champion is determined, the release stated.
"The tournaments are geared to kick start the year activities with a more softer competition as a lead up  to the more intense  and bigger competitions with an emphasis on orienting our players to the critical importance of the fundamental aspects of the game in a competitive and fun way," the release stated. Trophies, medals and other prizes will be awarded to the top two finishers in the doubles and fundamental challenge tournaments and to the top three players in the novice's category.
The categories to be contested include, novices Open challenge for boys and girls; senior doubles Open, junior doubles Open; pre cadet doubles Open; mixed doubles; junior fundamental challenge Open and pre cadet fundamental challenge Open.
According to the release, interested players can register with national table tennis coach and General Secretary, Linden Johnson on cell phone number 621-7630 and email lindenj20032003@yahoo.com or any member of the GTTA. The tournament will be held January 20-22.
Around the Web