LONDON,  CMC – Sprint superstar Usain Bolt has been stripped of one of his nine Olympic gold medals after the International Olympic Committee confirmed yesterday that his 4×100 relay teammate Nesta Carter had tested positive at the 2008 Olympics in Beijng.
Bolt, along with Michael Frater and Asafa Powell, had clinched gold in a world record time of 37.10 seconds at the Bird's Nest Stadium. The victory capped an outstanding games where he also swept both sprints.
However, the IOC said it had disqualified the 31-year-old Carter after his samples from the 2008 showpiece returned positive tests for the substance methylhexaneamine, an energy booster found on the World Anti-Doping Agency's banned list.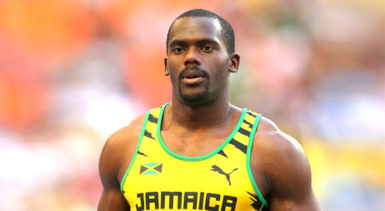 "Re-analysis of Carter's samples from Beijing 2008 resulted in a positive test for the prohibited substance methylhexaneamine," the IOC said.
The governing body also asked the Jamaica Olympic Association to ensure the return of "medals, the medallist pins and the diplomas awarded in connection with the men's 4x100m relay event to the Athlete and his teammates."
Carter is likely to face a ban from the sport but has 21 days to appeal the IOC's judgement.
The decision takes some of the shine off Bolt's heroics in Beijing, the meet at which he first shot to prominence.
It was at these games he rewrote the records in both the 100 and 200 metres, posting new times of 9.69 seconds and 19.30 seconds respectively.
When the issue of Carter's possible positive drugs test first came to light last summer, Bolt indicated then that he would not have an issue returning the medal.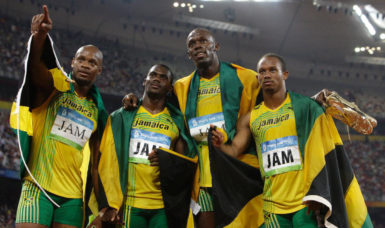 "It's heartbreaking because over the years you've worked hard to accumulate gold medals and work hard to be a champion … but it's just one of those things," he said.
"Things happen in life, so when it's confirmed or whatever, if I need to give back my gold medal I'd have to give it back, it's not a problem for me."
Nesta Carter … tested positive for methylhexaneamine at the 2008 Beijing Olympics.
Bolt went on to win three gold at London 2012 and at Rio 2016, to become the most decorated Olympic sprinter.
He has already announced he will not run in Tokyo 2020 and is expected to wrap up his career at the London World Championships later this year.
The IOC's decision will likely benefit Trinidad and Tobago, whose team of Keston Bledman, Marc Burns, Emmanuel Callender and Richard Thompson finished second, and are now expected to be upgraded to gold.
Carter, 31, has been a critical member of Jamaica men's sprint relay team over the years, winning gold at successive World Championships between 2011 and 2015 and at the London Olympics.
However, he did not run in Rio last year as the potential drugs ban hung over his head.
The issue of Carter's positive drugs test came to light last year following a decision by the IOC to re-test doping samples from the 2008 Olympics.
Around the Web