PORT OF SPAIN, Trinidad, CMC — Two newcomers have been named in an otherwise strong Trinidad and Tobago 14-member squad for next month's West Indies Women's Championships in St Vincent and the Grenadines.
Batting all-rounder Caneisha Isaac and bowler Shanice Pascall will join the likes of West Indies players Merissa Aguilleira, Anisa Mohammed and Stacy-Ann King, as T&T look to successfully defend both their 50-overs and Twenty20 titles at the April 16 to May 1 tournament.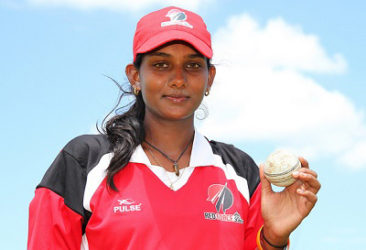 Aguilleira, a fixture in the Windies Women's squad, will again lead the squad with the experienced Mohammed as her teammate.
Britney Cooper, who has played 37 One-Day Internationals and 49 T20 Internationals, is also included in the squad along with Kirbyina Alexander and Lee Ann Kirby, both of whom possess Windies experience.
Twenty-two year-old off-spinner Karishma Ramharack, who has been on the brink of West Indies selection, further strengthens the squad.
Last year's women's tournament was decimated by rain with very few matches possible in either format.
SQUAD — Merissa Aguilleira (captain), Anisa Mohammed, Felicia Walters, Britney Cooper, Shenelle Lord, Stacy Ann King, Reniece Boyce, Kirbyina Alexander, Lee Ann Kirby, Karishma Ramharack, Rachael Vincent, Caneisha Isaac, Shanice Pascall, Kamara Ragoobar
Around the Web