Proprietor of Jude's Bike Shop, Jude Bentley on Monday handed over the sponsorship for the cycling events which will be staged at the Boyce and Jefford Organisation Relay Festival and Family Fun Day on April 30 at the Police Sports Club Ground, Eve Leary.
The sponsorship will go towards the exciting Devil Takes the Hindmost race for males that has a total purse of $50,000 with $25,000 going to the winner, $15,000 for second place finisher and $10,000 for third place. Replicas will accompany the cash prizes.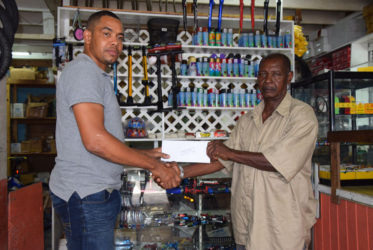 According to a release, the race is expected to attract some of the top male cyclists locally. Bentley, a former national cyclist, who once competed at the Commonwealth Games in Australia, said he was happy to give back to the sport.
In addition to the anticipated main cycle event, at least one other race is expected, preferably for females, but if there are not enough females to compete, the organisers have confirmed that there will be another male race. The month end fixture will feature 10 relay events, softball cricket and football as well as a domino competition.
Around the Web