As the Guyana Floodlights Softball Cricket Associa-tion (GFSCA) Digicel-sponsored 10/10 competition gathers momentum, United Warriors 1 is proving to be quite a handful for opponents after the third round of action.
In matches at the Perseverance Beach Essequibo, United Warriors 1 made light work of a fairly decent target set by Invaders Masters, romping to an eight-wicket triumph with just a little more than half of the allotted 10 overs remaining.
Batting first, Invaders Masters scored 108-6 from their allotted 10 overs with I. Rampersaud making 30.
In reply, led by a swashbuckling innings of 81 not out from Brion Manger, United Warriors 1 rushed to 110-2 in 5.5 overs.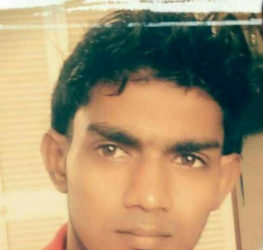 And in a battle where there seemed to be no brotherly love, Die Hard Brothers annihilated United Brothers winning by the handsome margin of 149 runs.
Batting first Die Hard Brothers rattled up an imposing 211-6 off their allotted 10 overs with half centuries coming from Richard Latiff (65) Patrick Rooplall (63) and Vijay Surujpaul (53).
In reply, United Brothers were 69-9 at the end of their 10 overs with R. Ally's 14 the top score.
Greg Singh captured 2-7 from two overs for Die Hard Brothers.
In the second week of the competition there were wins for Richmond Warriors, A. K Dealers, and United Brothers among others.
Richomd Warriors defeated Affiance Storm by eight wickets making 104-2 with S. Ahiram scoring an unbeaten 50 in reply to Affiance Storm's 101-5 of which G Mangal made 33 and L Rohit 30. F Alli took 2-14 for Richmond Warriors.
In other results, A.K Dealers lost to Adventure SC by 39 runs. Batting first Adventure SC scored 114-7 off 10 overs with G Sharma's unbeaten 50 the top score. J Baljodha took 2-17 from two overs. In reply, A. K Dealers were dismissed for 75 in nine overs with R. Beharry making 26. A.Sarabjeet took 3-12 from two overs.
GT Warriors lost to United Warriors by seven wickets. Batting first GT Warriors scored 114-7 with D. Da Silva making 38. United Warriors in reply scored 119-3 off 8.2 overs with Brion Mangar top scoring with 42.
United Brothers defeated Golden Fleece Young Warriors by 13 runs.
United Brothers, batting first, scored 111-9 with G. Dean top scoring with 15. Golden Fleece Young Warriors in reply reached 98-6 at the end of their allotted overs with J .Nandaharry making 32.
Invaders Masters defeated El Dorado by 10 runs.
Invaders Masters batting first scored 93-7 off their 10 overs with R. Gonsalves top scoring with 21.
K Singh took 4-8 from two overs. El Dorado in reply made 83 all out from nine overs with B Mc Koy making 43.
Ramesh Narine was virtually unplayable with six wickets for four runs off two overs.
In the match against Golden Fleece SC, Die Hard, batting first made 125-5 with Vijay Surujpaul making an unbeaten 66 while Patrick Rooplall made 33. R Latiff and Y. Mohammed ended with 2-6 off two and 1.2 overs respectively.
Golden Fleece SC in reply made 106-7 with G Singh making the top score of 42.
In the final match of the second round, Devonshire Castle 169-5 defeated Fire Station 105-3.
Around the Web