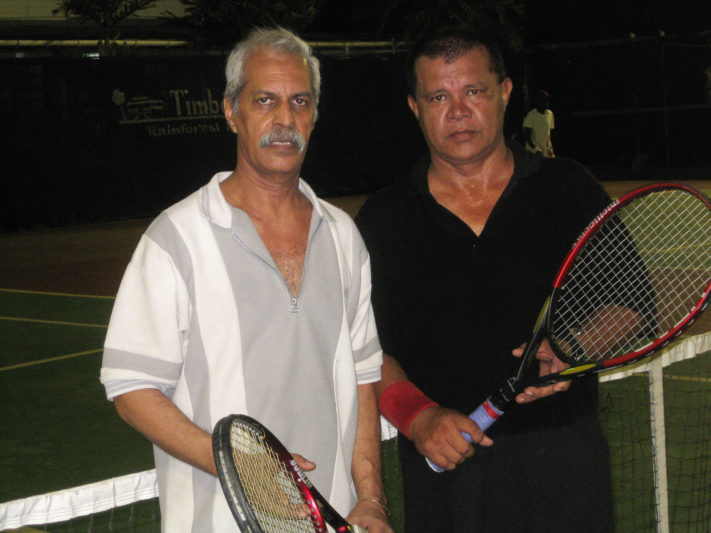 Daniel Lopes defeated Benjettan Osbourne 6-0, 6-1 in a one sided match on Wednesday when the Guyana Bank for Trade and Industry Open lawn tennis tournament continued at the GBTI courts in Bel Air.
He will next meet with top seed Anthony Downes.
In the over 45 category, Berbician Godfrey Lowden won his semi-final encounter against Rudy Grant 6-3 6-1 and he then teamed up with Omar Persaud  to defeat Albert Razick and Steve Surujbally 6-7 6-1 4-0 (retired).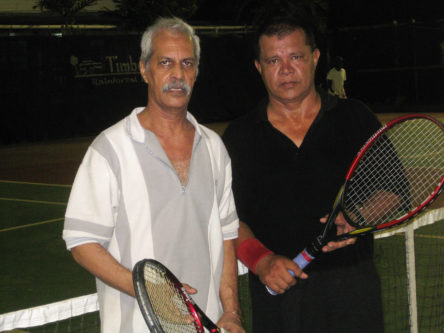 In an entertaining match an injured Heimraj Resaul defeated junior player Khalid Gobin 6-2 7-6 in the boys quarter-final.

Resaul, however, was forced to forfeit his remaining matches because of injury which allowed Joshua Kalekyezi who defeated Nigel Lowe 6-1 6-0 and  top ranked Mark McDonald 6-3, 5-7, 10-7 to book his first GBTI boys final spot where he will play Jordan Beaton.
In the men's Open doubles semi-finals, Mark McDonald and Andre Erskine gave top seeds Anthony Downes/Jason Andrews a scare by winning the second set 6-3 before going down 1-6, 6-1, 2-6.
Leyland Leacock/Daniel Lopes then easily defeated Nicholas Glasgow/Joseph DeJonge 6-2, 6-1 to book their place in the semi-finals.
A keenly contested ladies singles match was cut short when Cristy Campbell suffered progressive muscle cramps and retired in the third set to Kalyca Fraser 3-6 6-3 1-0.
In the quarter-finals of the mixed doubles competition, Ciara Pooran/Nicholas Glasgow defeated GLTA executives Grace McCalman/Jamal Goodluck 6-3, 6-1 and subsequently gave Daniel Lopes/Sarah Klautky a walkover in the semi-finals.
Comments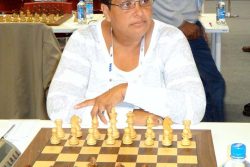 Sixteen-year-old Nellisha Johnson stunned Candidate Master (CM) Sheriffa Ali in the first round while Woman FIDE Master (WFM) Maria Varona-Thomas played undefeated to lift the title in the first ever Guyana Chess Federation (GCF) female national chess championships last weekend at the National Racquet Center, Woolford Avenue.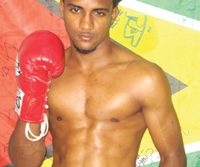 Elton Dharry's promotional team, Havoc Boxing is staying true to their word of making 2018 a busy year for the national bantamweight champion.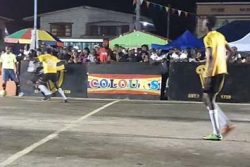 Quiet Storm, Amelia's Ward Russians and Assassa Ballers sealed their berth to the knockout round when the Guinness 'Greatest of the Streets' Linden Championship continued on Sunday.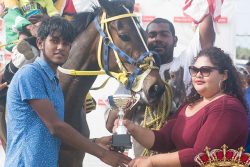 Following the first leg on April 1, the Jumbo Jet Thoroughbred Racing Committee (JJTRC) will run off the second leg of its inaugural Triple Crown Series this Sunday at the Rising Sun Turf Club.