The 2017 World Youth 400m silver medalist, Daniel Williams, along with Chantoba Bright, Joanna Archer and Samuel Lynch were the standout performers when the Athletic Association of Guyana (AAG) held its Inter Guiana Games (IGG) trials Saturday at the National Track and Field Centre.
Williams easily won the 200m event ahead of Tyrell Peters (22.34s) and Brian Roman (22.54s) after clocking 21.52s. He then seemed content to just 'jog' the 400m race (51.63s) and placed second behind Lynch (50.03s) who also won the boys 800m in 1:59.59s.
The dynamic athlete from Linden also won the boys high jump event.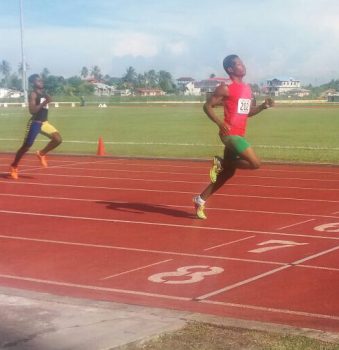 In the field, Bright disturbed the sand in 5.62m to take the spoils of the long jump event.
Archer, who was victorious in the women's 800m at the Aliann Pompey Invitational two weeks ago, continued her reign as the middle distance queen, winning the 800m and 1500m races.
She stopped the clock in a brisk 5:03.21s to take the spoils of the 1500m race then returned to take the gold in for the two-lap event in 2:24.79s.
The top three athletes for each event will have an opportunity to represent Guyana at the Games scheduled for August 25-27 in Suriname.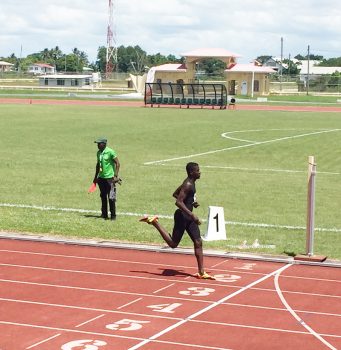 The 2017 edition of the IGG involving Guyana and the host, will see student athletes vying for medals and bragging rights in six disciplines.
There are basketball, cycling, football, swimming, track and field and volleyball. A karate display will also be staged.
The aim of the games is to create possibilities for youths to come together and compete in different sport disciplines, focusing on better sport results and better understanding of each other's culture. (Emmerson Campbell)
Around the Web