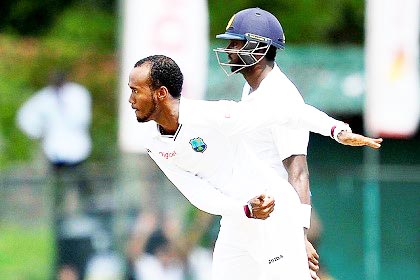 LONDON, CMC – West Indies part-time off-spinner Kraigg Brathwaite has been reported to the International Cricket Council for having a suspect bowling action, following the Caribbean side's humbling innings and 209-run defeat at Edgbaston here Saturday.
The Barbadian, the team vice-captain and first choice opener, sent down six overs during the England first innings of 514 for eight declared, finishing wicket-less.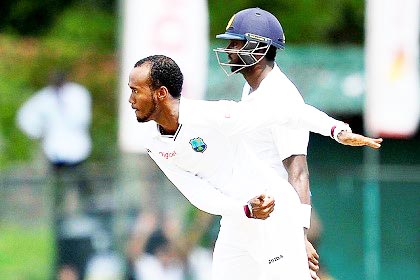 In a statement yesterday, the ICC said the match officials report "cited concerns about the legality of the 24-year-old's bowling action."
"Brathwaite's bowling action will now be scrutinised further under the ICC process relating to suspected illegal bowling actions reported in Tests, ODIs and T20Is," the ICC said.
According to ICC regulations, Brathwaite will now be required to undergo testing within 14 days but will be allowed to continue bowling until test results are returned.
Brathwaite has rarely had a heavy workload in his 38 Tests but has a best of six for 29 against Sri Lanka in Colombo two years ago.
Comments

The inaugural Magnum 'Tek Charge and Win', Futsal Christmas Classic was officially launched yesterday at the Windjammer International Hotel and Cuisine, Queen Street, Kitty.

TAROUBA, Trinidad, CMC – Guyana Jaguars captain Leon Johnson hit a sparkling, fifth first-class hundred to put the current leaders and reigning three-time champions into the early ascendancy against Trinidad & Tobago Red Force in the Regional 4-Day Championship on Thursday.

If you are a fan of chiseled physiques, then the place to be this evening is the Theatre Guild in Parade Street, Kingston.

Turfites get ready, the 'Sport of Kings' returns to the Alness Turf Club tomorrow for a grand one-day meeting.
The Playoff Round of the Guyana Amateur Basketball Federation (GABF) 2017 'Road to Mecca' tournament bounces off today at the Cliff Anderson Sports Hall, Homestretch Avenue.