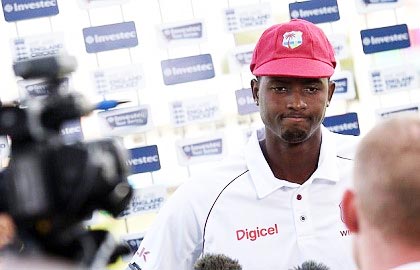 BIRMINGHAM, England,  CMC – Under-fire West Indies captain Jason Holder has urged his players not to lose confidence despite their embarrassing innings defeat inside three days in the day/night opening Test at Edgbaston.
The Caribbean side were rolled over twice on Saturday's day three, losing 19 wickets to plummet to an innings and 209-run loss and fall behind 1-0 in the three-Test series.
And with the team coming under heavy criticism from nearly all quarters, Holder said his charges needed to continue believing in their ability to turn their fortunes around.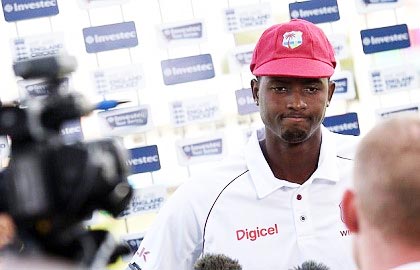 "Obviously the guys are disappointed. We got beat within three days and we just weren't up to scratch," a glum Holder told media here.
"But it's just important for us to regroup. We can't drop our heads. It's only one Test match down [and] the series is not lost. It's important for us to come back stronger."
He added: "I obviously believe [we can win]. I have to believe. There is no point in me dropping my head. I think any team is beatable on any particular day. We just have to come out and play the cricket that would suggest that.
"We've got to keep our heads in the game, we've got to remain positive and play the game of cricket that we know how to play."
West Indies began the day on 44 for one in their first innings in reply to England's massive 514 for eight declared but capitulated quickly to be all out for 168, half-hour after lunch.
Following on by 346, the Windies were then steamrolled for 137, just over an hour after tea, to extend their dismal record of not having won a Test in England in 17 years.
With little time to regroup before the next Test bowls off in Leeds on Friday, Holder held out hope that turning the series around was not mission impossible.
"It's not an easy job but I don't think it's impossible. We've just got to believe," Holder reiterated.
"It's important that we don't drop our heads. [We have] to stay in the game, stay in the fight. England were beaten a couple Test matches ago by South Africa and we've competed really in the last few Test matches we've played.
"We've beaten Pakistan who beat England here last year so it's just important for us to stay with it. We need to go back and formulate some plans and recuperate and come back stronger."
Amidst the gloom of defeat, Holder singled out batsman Jermaine Blackwood whose attacking, unbeaten 79 in the first innings saved the Windies from total embarrassment.
"We were disappointing in this Test match. We lacked consistency when we bowled and obviously we didn't put up any runs in the first or second innings," he pointed out.
"One positive obviously is Jermaine Blackwood. I was really, really appreciative of the way he played. He was like his normal self after coming back into Test cricket so I was very, very pleased with him."
Comments

A call by acting President Moses Nagamootoo urging the Commonwealth Federation to unite through sports was made yesterday at Olympic House (Liliendaal) during his keynote address at the Commonwealth Games Federation (CGF) meeting of the Americas and the Caribbean.

By Noelle Smith If he could get one wish granted immediately it would be for the playing fields and various sporting arenas across the country to be in proper condition.

In an extraordinary display of speed, grit and stamina, Team Coco's Jamal John emerged winner of the grueling 80-mile Victor Macedo Memorial road race yesterday.

Essequibo remained at the top of the points table after completing an exciting three – wicket victory over Georgetown in fourth-round action of the Guyana Cricket Board/Jaguars three – day franchise league at the Tuschen Sports Club ground, East Bank Essequibo, yesterday.

The aspirations of the petite, 23-year-old national and regional squash champion, Mary Fung-A-Fat, was to simply live a childhood dream of 'going pro.' On September 18, Mary participated in her debut match as a full-time pro at the 2017 Nash Cup tournament in London, Ontario, Canada where she gave a solid account of herself despite dropping her match against her English counterpart.