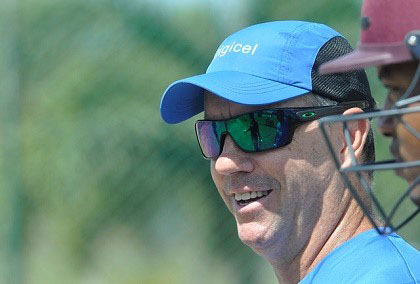 LEEDS, England, CMC – Head coach, Stuart Law, says embattled West Indies are anxious to prove their worth, after enduring a storm of criticism over their humiliating innings defeat to England in the day/night opening Test at Edgbaston last weekend.
The Caribbean side lost 19 wickets on Saturday's third day to tumble to an embarrassing innings and 209-run loss, and extend their woeful record of not having won a Test in England in 17 years.
Despite the firestorm, however, Law said his side, though disappointed, had continued to show the necessary temperament and commitment.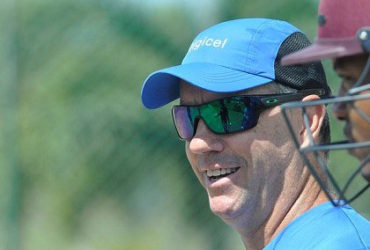 "The boys know it's an attitude change. They need to stand up and fight and they've all spoken about that," Law told reporters here Wednesday.
"There has been no negative talk in our dressing room. We've tried to highlight what we have done well since we've arrived and what we need to do better. It's all positive talk in our room.
"The criticism will come whether we win lose or draw – we're pretty accustomed to that so we just have to get on with it."
West Indies entered the Test in good nick after encouraging performances in their opening first class matches against Essex, Kent and Derbyshire.
In fact, four players scored hundreds in the drawn three-day encounter in Derby, a total contrast to the showing in Birmingham when they were rolled over for 168 and 137 in quick time.
Law, who took over helm of the side in March, said confidence had been understandably low following the drubbing but the players had rebounded well.
"After a loss like that you always feel a little underconfident but we've been honest with our assessment … all the boys are very honest with the assessment of what went on and we're aiming to put it right over the next five days ," the Australian explained.
"These guys need the chance to prove that they are good enough to play for West Indies and I am backing them a hundred per cent. There's a lot of talent in our dressing room and they have the opportunity to turn it around."
He added: "We understand that there are a lot of people out there who are disappointed in our performance but I can tell you there is no one more disappointed than the dressing room itself.
"We had a good long chat after the game, we had a good session up in Birmingham as well which highlighted the fact that we are thinking about turning this around."
West Indies clash with England in the second Test starting Friday at Headingley, knowing another defeat there will keep their disappointing record in tact of not having won a series in England in three decades.
The Caribbean side's last two Tests at the venue – in 2000 and 2007 – ended in innings defeats for the visitors but Law said they were hoping to do well.
"We came here full of expectations again. Our preparation has been good," he noted.
"If you dissect the game [at Edgbaston] we had to bat against two pretty decent bowlers in favourable conditions under lights and in overcast conditions. Taking that in, we understand we have to be better and we're aiming to do that."
Around the Web