NEW YORK, (Reuters) – Former world number one Caroline Wozniacki slammed U.S. Open organisers for putting her on an outside court while Maria Sharapova, in her first grand slam since returning from a doping ban, has featured on the tournament's main stage.
World number five Wozniacki, twice a runner-up at Flushing Meadows, was upset by Ekaterina Makarova in a second round match that went into the wee hours on Thursday, well after Sharapova soaked up the applause in Arthur Ashe Stadium where she has played and won both her matches.
"Putting out a schedule where the number five in the world is playing on court five, fifth match on after 11 p.m., I think that is unacceptable," the 27-year-old Dane said.
"When you look at centre court, and I understand completely the business side of things, but someone who comes back from a drugs sentence, performance-enhancing drugs, and then all of a sudden gets to play every single match on centre court I think that's a questionable thing to do. It doesn't set a good example.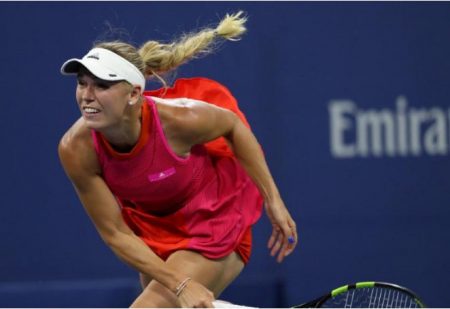 "Someone who has fought their way back from injury and is five in the world should play on a bigger court than court number five."
Wozniacki played her opening match on Monday on the third show court, Grandstand, but her second round match scheduled for court five was ultimately moved to court 17 as organisers had to fit in a backlog of matches following Tuesday's rain.
Sharapova, who returned from a 15-month doping ban in April after testing positive for heart drug meldonium, was handed a main-draw wildcard for the year's final grand slam after being rejected one at the French Open.
The Russian, who counts the 2006 U.S. Open among her five grand slam titles, has quickly reclaimed her status as the tennis darling of the Big Apple, playing to standing ovations and raucous cheers from the sellout crowds on Arthur Ashe.
Around the Web