Now in its seventh year, the Courts 10k Run has picked up steam to become one of the premier road races on the calendar of the Athletic Association of Guyana (AAG).
The road race is a fantastic platform for athletes to gather some momentum in the last quarter of the year when the lucrative road races like the Massy 10k and the South American 10K rolls around.
For some casual runners, the early morning race could keep them in their beds, but more than 100 normally show up for the fixture which has also attracted CrossFit athletes, football and rugby players.
In addition to the 10k, a Golden mile for youths along with a 3K event will be held simultaneously for staff members of the company and the first to third place winners for both male and female staff members will be awarded with cash prizes and trophies.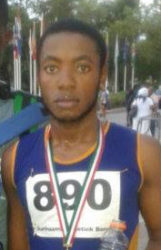 The winners of the open male and female categories will pocket $100,000 each, while the immediate runners up will take home $75,000, $50,000, $30,000 and $20,000 respectively.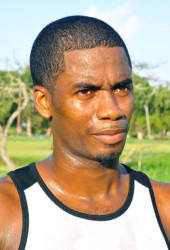 The race is expected to attract usual suspects, Cleveland Forde, Cleveland Thomas, Winston Missigher, Joanna Archer, and Josiah-Tanner.
When: Sunday, October 1st, 2017. Race starts at 6am
Where: At Courts Head Office (on Main Street)
Register: At the AAG's office in Light Street Alberttown not later than September 26.
Comments

(Reuters) Three USA Gymnas-tics board members resigned yesterday in the wake of its former team physician sexually abusing female gymnasts, a step the organization said would support its reform efforts.

(Reuters) – The presidents of world soccer and world athletics are set to be snubbed by the International Olympic Commit-tee (IOC) next month when the body is likely to again overlook them for membership, a source told Reuters yesterday.

BRIDGETOWN, Barbados, CMC – The Vivian Richards Cricket Stadium in Antigua will host the final of the Women's Twenty20 World Cup later this year, the International Cricket Council confirmed yesterday.

By Charwayne Walker When Tagenarine Chanderpaul reached three figures against Barbados at the Kensington Oval in the ninth round of the Cricket West Indies Digicel-sponsored Regional four day championships earlier this month, the son of the legendary Shivnarine Chanderpaul had placed himself and his father on an elite fathers and sons list who had the distinct honour of scoring a century at the Regional First Class Level.

By Romario Samaroo Guyana Jaguars Head Coach, Esaun Crandon said Sunday that excellent preparation and planning were the factors mainly responsible for the Guyana Jaguars winning the just-concluded Cricket West Indies (CWI) Digicel Regional four-day competition.