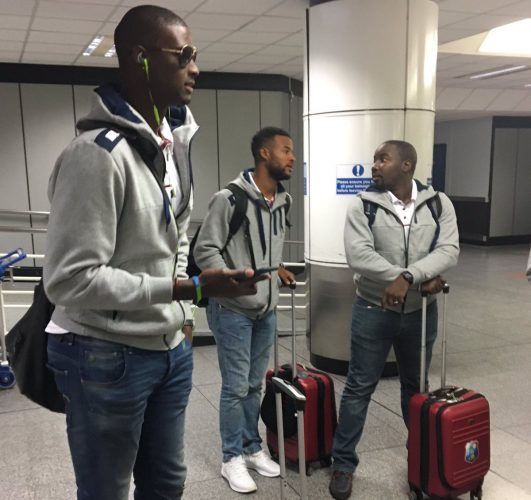 BELFAST, Ireland, CMC – Bowling coach Roddy Estwick has warned Ireland that West Indies will be playing at full throttle, when the two teams meet in the one-off One-Day International here today.
The Caribbean side boast a side which includes the likes of superstar Chris Gayle and stroke-maker Marlon Samuels, and will face and Irish side with much to prove after recently attaining Test status.
And even though West Indies will be more focussed on the five-match series against England starting in a week's time, Estwick said the Ireland contest was of no lesser importance.
"They (Irish) will see attacking cricket. We're here to make a statement," Estwick said.
"We're on a mission, we're here to get enough points in this ODI and the five against England to help us qualify automatically for the World Cup so we've got to take this game very, very seriously."


He added: "We need points to move us forward in the 50-overs rankings … and all the boys are here so we're looking forward to putting on a good show tomorrow."
West Indies are already in danger of failing to qualify automatically for the 2019 Cricket World Cup in England. They are currently ninth in the ODI rankings, with hosts England along with the remaining top seven teams, gaining automatic qualification.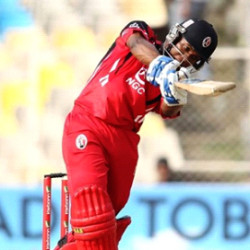 With eighth placed Sri Lanka swept 5-0 by India recently, West Indies now need to beat Ireland and then also trounce England 4-1 or better, in order to assume eighth spot in the rankings.
West Indies will remember the humbling experience at the ICC World Cup two years ago when the Irish chased down 305 to comfortably win by four wickets, and Estwick said he expected a similarly tough encounter.
"Obviously they are very competitive. They have been competitive for a number of years," Eswick pointed out.
"They've had good scalps against a lot of the Test-playing countries. They are a Test-playing country in their own right so we expect a competitive game. They will field well, they will be very, very disciplined and they will work hard."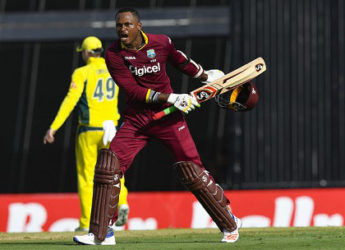 The only survivors from that defeat to Ireland are Gayle, Samuels, captain Jason Holder and Jerome Taylor, with selectors since opting for youth in order to rebuild the unit.
And with the likes of emerging Test star Shai Hope, Evin Lewis and Jason Mohammed set to feature, Estwick said the experience would further enhance the development.
"[It will] help our young players to get an opportunity to play in these conditions. A lot of them haven't played in conditions like this and I think as an international cricketer you've got to learn to play in all the various conditions. This would be another step in their development as well."
West Indies were presented with challenging weather yesterday as temperatures dipped to 10 degrees Celsius, accompanied by steady rain.
Comments

The Guyana Defence Force (GDF) rugby outfit marched all over the Pepsi Hornets yesterday with a 41-10 trouncing when the Bounty Farm 15's league continued Sunday at the National Park.

Boxing and Track and Field are expected to be Guyana's best bet for medals at this year's South American Youth Games in Chile.

By Noelle Smith Laurie Adonis is a top notch rugby coach, one of the bets in the country.

Colts secured berths to the first and second-division finals while Pacesetters clinched a berth to the U23 final when the Georgetown Amateur Basketball Association (GABA) League Championship continued on Sunday.
Den Amstel, Soesdyke Falcons and Ann's Grove secured quarterfinal berths, when the Hamilton Green Football Championship continued on Sunday at the Victoria Community ground.