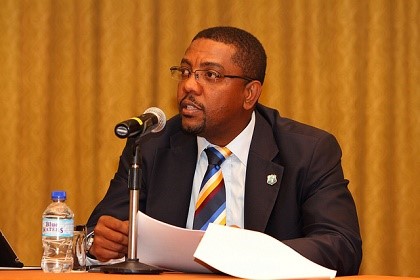 LAHORE, Pakistan, CMC — Cricket West Indies president Dave Cameron said West Indies players will get to decide whether they tour Pakistan for a series of three Twenty20 Internationals in November.
Cameron was speaking at the conclusion of the Independence Series between the Pakistanis and a World XI over the last week in Lahore.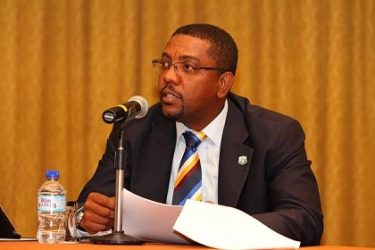 The series has raised expectations in the country that Pakistan can resume the staging of international matches following an international suspension, due to an armed attack by militants on the Sri Lankan team bus eight years in this city.
The Pakistanis hosted Zimbabwe for a historic limited-overs series two years ago, but other internationals have been reluctant to play bilateral series in the country, forcing Pakistan to play their home games in the United Arab Emirates in the past few years.
"We want to ensure that when the players come over, everyone actually wants to come and enjoy the experience, and we don't want to be seen to be forcing anyone," said Cameron.
"We've had Darren Sammy and Samuel Badree here, and they've loved it. Sammy's on his second trip and I think that will also convince the players that it is safe to come."
Cameron however, made it clear that the tour will depend on the security reports after the conclusion of Independence Cup, mentioning that CWI has no intention of forcing any player who doesn't wish to undertake the tour.
"We've had the security team here for the final of the Pakistan Super League and they've seen these matches as well," he said
"Here, Pakistan's board makes decisions [regarding where to tour]. My board's a little bit different, with the West Indies Players' Association also having a big say — and we have to respect their decision."
Cameron said he had enjoyed his two-day stay in Pakistan and was convinced that things have improved with the International Cricket Council, the sport's World governing body, overseeing security arrangements and willing to bear the cost of security advisors for every series the PCB hosts from now.
"We've been talking about this for some time and have our own challenges back in the West Indies, but from what I have seen, I am very convinced," said Cameron.
"Hospitality has been great and security has been first-class. My challenge is to convince the players that it's safe enough. It's our duty to help as well. I felt that if I came over here to show that it's safe enough that would go some way in convincing the players. Inshallah [God-willing] in November, we'll be here."
Around the Web