Sixteen–year-old left-arm spinner Ashmead Nedd grabbed 6–70 while Robin Bacchus and Christopher Barnwell produced attacking second innings knocks to spur Georgetown to a comfortable six-wicket win over West Demerara at the Tuschen Sports Club Ground yesterday in the Guyana Cricket Board/Franchise League tournament.
West Demerara, resuming on 43 – 2, lost Tevin Imlach (8) with six runs added to the overnight total. However, skipper Akshaya Persaud and Raymon Reifer steadied proceedings before Nedd removed the latter for 21 with the score on 108 for 4.
Persaud duly reached his half century after striking nine boundaries and seemed to be the only batsman adept at countering the bounce and turn on offer. 
Nedd produced good revolutions on the ball and seemed unpayable at times. Soon afterwards he got his fourth wicket when he had Persaud brilliantly caught by Devon Lord at mid-wicket for 51 as West Demerara slipped to  113 – 5, for a lead of 50 runs.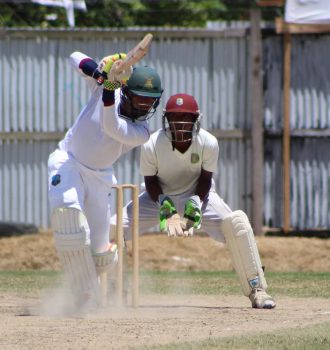 It was Nedd again in the wickets column when Travis Persaud (6) edged a delivery to a diving Christopher Barnwell at second slip for his fifth wicket of the innings.
Romario Shepherd and Malcolm Hubbert added 42 runs before both were dismissed on the stroke of lunch with Hubbert (22) and Shepherd (26) falling to Nedd and leg-spinner Steven Sankar to leave the score on 167 – 8 at the interval, a lead of 104. Nedd at that point had 6 – 70.
Sankar, after the break, took the last two wickets to fall as West Demerara were dismissed for 186, for a lead of 123 runs. Nedd ended with 6 -76 while Sankar ended with 3 – 19.
Georgetown, in pursuit of 124 for victory, found themselves wobbling early at 11– 2 with Raymond Perez (6) and Leon Johnson (0) back in the hut after soft dismissals.
Barnwell and Robin Bacchus, however, assumed control and carried the score to 96 before Barnwell fell for a savage yet vital 47 to hand left-arm spinner Keshram Sehyodan his second wicket.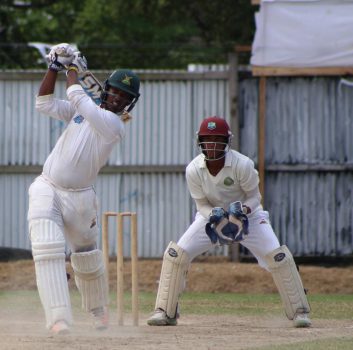 Barnwell was especially severe on Shepherd, smashing him for 24 runs in one over which went six, four, six, four, four and ended with a dot delivery. His innings included three maximums and six fours.
Bacchus also launched a couple maximums himself as he found some form ahead of Antigua and Barbuda's independence T20 cup which commences very soon.
Sehyodan had his third wicket when removed Nkosi Barker (0) who copped another failure.
The victory, however, was all but certain after Barnwell's and Bacchus's mini assaults as they eventually reached home at 123 – 4 with Bacchus ending unbeaten on 52 after carving-out three fours and four sixes. Seyhodan ended with 3 – 31
Around the Web