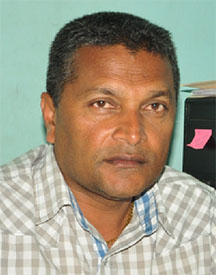 Another court battle is set to taint the already contaminated cricket infrastructure in Guyana.
This time, stakeholders from the Berbice cricket fraternity, yesterday filed two separate court orders following Sunday's contentious Berbice Cricket Board (BCB) elections.
Attorney-at-Law Arudranauth Gossai yesterday filed the application seen by Stabroek Sports on behalf of Albert Smith, Desmond Conway and Jaipersaud Hardeo on 10 individuals including president-elect Dhirendranauth Somwaru, Godwyn Allicock and secretary of the Guyana Cricket Board Anand Sanasie, who are the respondents.
Gossai in explaining to Stabroek Sports the reason behind the applications said: "Following the elections of the Berbice Cricket Board last Sunday, my clients, who are Albert Smith, Mr. Desmond Conway and some of the members who were prevented from voting at the last elections.. today I filed a Fixed Date Application at the High Court in Berbice to set aside the elections on several grounds; some of which include the fact that clubs who presented official letters from their respective executives were prevented from entering the meeting place by Mr. Allicock who informed those members that he was instructed by Mr. Sanasie and Mr. Somwaru that only they can decide who can enter the meeting place," the attorney disclosed.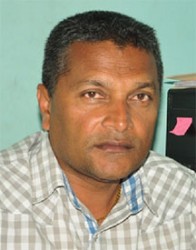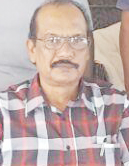 He added that his clients, who forcefully entered the meeting place, were still not given the opportunity to exercise their franchise since, according to the respondents, other members were already representing his clients' clubs.
Other grounds Gossai highlighted, surrounded the issue of not allowing Somwaru's known challenger  for the post, Hilbert Foster, to be nominated as nominations were closed by the de facto, Returning Officer Drubahadur, immediately after Somwaru's nomination.
Foster's disenfranchisement according to the lawyer was done on the basis that he was not representing a club although he pointed out that Somwaru too does not represent a club.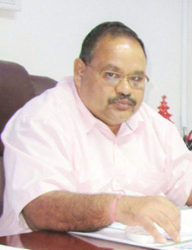 In addition to the Fixed Date Application filed, a second application of Contempt, Gossai informed, was filed against Sanasie, Somwaru and Allicock on the basis that persons from the Berbice cricket area were refused entry by the persons in question even as they produced official documentation on behalf of their respective clubs which breached a High Court Order known to the three men.
He added that today an injunction will be filed against the current board preventing those officials from performing their duties until the application to set aside the elections is heard and determined.
It is unclear the extent to which cricket in Berbice will be affected by these latest developments.
Around the Web