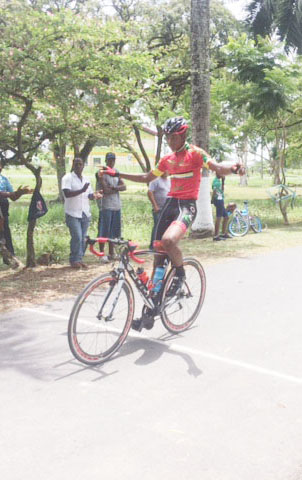 Guyana's leading cyclist, Jamal John will look to continue his torrid run of success on the local circuit, as he seeks to defend his title at the sixth edition of the Digicel Breast Cancer Awareness Road Race which will be staged on Sunday.
The Team Coco's standout has already racked up a double figure of pole finishes and several podium placings during the busy 2017 campaign.
Most recently, the talented 20 year-old rode home with an ounce of Guyana's famous raw gold after winning the Sixth Annual Kadir Mohamed Road Race last Sunday.
John, the defending champion of the Digicel fixture and will certainly be gunning for the top spot to put the icing on the cake for what has been a banner season.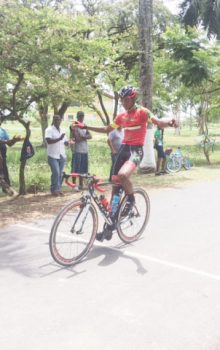 For the event which is scheduled to attract the cream of the nation's wheelsmen, the telecommunications giant will award in excess of $900,000 in cash and other prizes.
Proceedings are scheduled to pedal off from 07:30hrs on the outer circuit of the National Park. Several races are planned for the day with the first one being for staffers of Digicel. This will be a one-lap race.
The second event on the day's programme is open to novices and mountain bikers with both categories of riders competing over five laps.
The Veterans Under-45s and Over-45s will ride together for 20 laps.
The feature event on the day's card is a 35-lap race which is open to seniors, juniors and invitational riders.
The races wheel off on J. B. Lachmansingh Road (continuation of Irving Street), proceed west on to Carifesta Avenue, turn south on to Camp Road, east on to Thomas Road, and north on to J B Lachmansingh Road again. (Emmerson Campbell)
Around the Web