Blairmont Cricket Club, behind Most Valuable Player Zainul Ramsammy will look to defeat city side Georgetown Cricket Club when the two sides meet today at the Demerara Cricket Club ground in the final of the Well Teen, Trophy Stall, Nauth Motor Spares and Tropical Springs Under-13 final.
Blairmont's Ramsammy was adjudged the MVP of the tournament after racking up 181 runs so far in the competition. For good measure he also took four catches.
It will not be a one man show as bowlers Antwone Alexander who has so far captured eight wickets and Hemchand Raghubir with a best bowling performance of 4-8 will also be looking to play key roles in today's final, which forms part of the Guyana Floodlights Softball Cricket Competition activities for the annual Guyana Softball Cup 7 which will also be played today at DCC.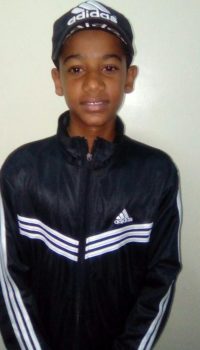 The two sides  have named strong teams for what should be a grand finale with apart from the three named previously Blairmont will also look to  Shaffie Shakir, Altav Balman, Shreedath Roopnarine, Inderjeet Lalsa, Mahendra Ramcharitar, Veer Farhad, Zaid Baksh, Tamanmi Caesar, Darius Joseph and Vickendra Singh.
GCC's batting will be spearheaded by Sanjay Persaud who has scored 121 runs so far in the competition while Yohance Angoy who has eight wickets to date, will spearhead the bowling department.
The GCC team will come from, Sanjay Persaud, Tallius Lovell,  Rivaldo Phillips (V/Captain), Zachary Jodah (Captain), Rahul Singh (WK), Mitra Dhanraj, Yohance Angoy, Aryan Persaud, Akash Tiwari, Darius Andrews, Menelik Halley, Joshua Thomas,  Afzal Koolander, and  Johash Charles.
The manager is Richard Jodah with
Neil Dhanraj and Peter Persaud as the coaches.
Play starts at 11.45am.
Around the Web