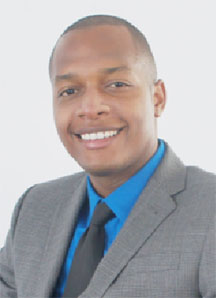 The Guyana Football Federation (GFF), will stage its Extraordinary Congress next Saturday at the National Racquet Centre, Woolford Avenue.
According to a source close to the federation, the primary purpose of the congress is to present the audited statements for 2016 to be approved by the Congress.
"This is the financial statement that wasn't presented at the Congress in May and is currently the reason that the GFF's funding is being hampered," the source told Stabroek Sports yesterday.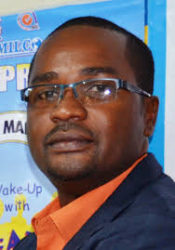 Efforts to contact the acting General Secretary Renella Bourne for a comment on the staging of the Congress proved futile especially since a letter writer to this newspaper had stated that the GFF had written its members stating that the Congress was being rescheduled because of a "Force Majeure."
Earlier this year, auditors Ram and McRae had issued a qualified opinion on the 2016 accounts stating that the GFF…. "Did not provide adequate documentation of transactions totaling $2,081,414 with suppliers and consequently we were unable to determine the accuracy and validity and completeness of the expenses."
Additionally, Ram and McRae said that transactions totaling $17,515,328 were indicated to be invalid entries due to incorrect postings by the accounts personnel and this necessitated confirmation procedures which led to variances totaling $8,026,557. The auditors said that they were therefore unable to satisfy themselves as to the accuracy and completeness of the accounts payable.
"The Federation did not provide adequate documentation of transactions, consequently we were unable to determine the completeness of the accounts receivable. Revenue was primarily derived from the deposits made to the Federation's bank accounts and we were unable to assure ourselves that all revenue was deposited and recorded", the auditors had stated.
GFF President Wayne Forde, during the month of September, disclosed that FIFA had taken a decision to halt funding to the GFF following an audit investigation into the 11-month period of the Clinton Urling-led Normalization Committee.
The audit was conducted by Pricewaterhouse Coopers (PwC).
According to Forde, several red flags and anomalies were discovered, which forced FIFA to place Guyana on conditional funding, following recommendations from PwC.
The GFF did not provide financial statements at the May 2017 congress and to date members have still not been provided with the 2016 accounts, said the source.
Around the Web