ADELAIDE, (Reuters) – Cricket's Decision Review System (DRS) was in the spotlight in the Ashes test between Australia and England in Adelaide as both captains had to make quick decisions time and again on whether to challenge the umpire's call.
No less than 17 decisions were referred to the DRS technology for the third umpire to review, of which seven were successful in having the original call overturned, while on 10 other occasions the umpire's original decision was upheld.
Captains are allowed two unsuccessful reviews per innings, after which the on-field decision cannot be challenged. The reviews are used mainly for leg before wicket decisions or when the batsman has been caught after getting a thin edge.
Australia captain Steve Smith could have rued his impetuousness in the second innings, when he burnt his two appeals relatively early and had to live with the umpire's decisions thereafter.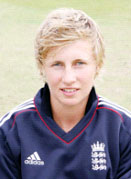 Smith acknowledged the difficulty of having to make more or less instant decisions whether to review decisions that are often decided by millimetres.
"It's a tough one," he told reporters after Australia beat England in the second test on Wednesday.
"I certainly think my thought process around it has changed a little bit (whether to risk calling for a review early in an innings). Sometimes it's more hope.
"It's something I can in particular continue to work on and try to get as consistent as I can."
England captain Joe Root, meanwhile, said decision-making was tough on both the umpires and captains.
"It's easy to criticise the umpires and make excuses but it's a very difficult job and just like players you have good or bad days," he said.
Root looked at the bigger picture of the DRS technology, and whether it somehow could be improved.
DRS uses technology that tracks the path of ball and predicts what it would have done for lbw decisions.
It also uses audio and infra-red imaging for catch decisions to detect temperature changes as the ball strikes bat or pad.
"Is the tech in the right place, could it be better?" Root said. "We are where we are with it. If we use it as an excuse it's not going to help us."
Comments

Guyana win three gold and one silver at Caribbean Boxing Championships (Full story tomorrow) Winning run: Tagenarine Chanderpaul hits the winning runs as Guyana win by 10 wickets (Orlando Charles photo) Final wicket: Jeremiah Louis caught by Bramble (Orlando Charles photo)

Guyana Football Federation (GFF) 2016 audited financial statements, was officially approved by the general council yesterday following a 17-0, at its Extraordinary Congress at the National Racquet Centre, Woolford Avenue.

The Amateur Swimming Association of Trinidad and Tobago (ASATT) 2017 Invitational Long Course Championships continued on Friday and yesterday morning at the Aquatic Centre in Couva, Trinidad, with several good performances by swimmers from the Dorado Swim Club and Swim Academy Sea Otters of Guyana.

TAROUBA, Trinidad,  CMC – Captain Denesh Ramdin stroked his third hundred of the Regional first class season and second against Barbados Pride but it was not enough to stop the visitors from taking command of their seventh round contest at the Brian Lara Stadium.

PERTH, (Reuters) – An epic and unbeaten 301-run stand by Australia captain Steve Smith and Mitchell Marsh left England's hopes of retaining the Ashes in jeopardy on day three of the third test at the WACA on Saturday.