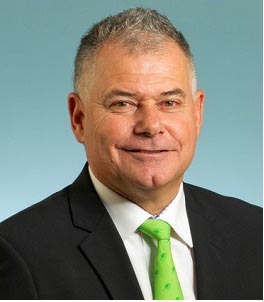 HAMILTON, Bermuda, CMC – Clarence Hill, Bermuda's only Olympic medallist, is to be honoured with the opening of a new boxing facility in St George's, the island's second town.
Minister of Social Development and Sport, Zane DeSilva, said on Monday that it is hoped the gym in the Catterick Building on Old Military Road will open this month or early next year.
Hill, 66, who won the heavyweight bronze medal at the 1976 Olympics in Montreal, has long called for government to help to fund a state-of-the-art gym.
The Progressive Labour Party (PLP) announced more than five years ago when it was previously in power that it intended to erect a bronze statue in his honour, but Hill said the money would be better invested in a boxing facility.
Hill was also in talks last year with the then ruling One Bermuda Alliance government – which lost July's general election to the PLP – about opening a boxing gym at the St George's Community Centre.
He admitted to feeling let down by previous administrations, which merely paid lip service to his longtime ambition, but said he was confident DeSilva would deliver on his promise.
"I've been waiting so long for this, it's like, is it really going to happen?" said Hill, who plans to train fighters himself at the gym.
"I appreciate the fact my name is going to be on the gym. It's a step forward towards the recognition that I deserve."
Hill turned professional in 1980 and had limited success in the heavyweight division before retiring in 1986 with a pro record of 17-3-1.
His most notable fight, which was televised, was in 1982 when he knocked down then undefeated American Tony Tubbs in the first round before tiring and losing on a unanimous points decision.
Around the Web