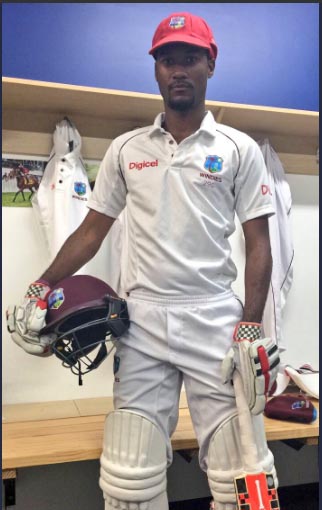 HAMILTON, New Zealand, CMC – West Indies head coach, Stuart Law believes the "level-headed" nature of Kraigg Brathwaite will make the job of transitioning to Test captain much easier.
Brathwaite, who turned 25 last week, will lead the Windies for the first time when he takes over from Jason Holder for the second match against New Zealand at Seddon Park.
Holder is serving a one-match ICC ban for the Windies slow over-rate violation during the opening Test.
"Kraigg is the vice-captain, so it won't be a big shock to the team and we are confident we have adequate cover to replace Jason," Law said.
"He is very calm – he is a level-headed young man and you see it from the way he plays the game.
"He has led Windies teams at all levels since he was a kid so we know he will do the job that's required. We will miss Jason's quality batting and bowling, but it will be a seamless replacement."
Law, who took over the job in January, has overseen a year of moderate development in the Test format. The West Indies have won three Tests this year, lost five and drawn one.
The highlights for the side was their big victory over Pakistan in Barbados in May and a famous triumph over England at Headingley last August.
"We have some real quality players and limited experience at this stage, but every day is a new experience. We are a developing team and when you are in development mode, you have good days and bad days," Law said.
"You're going to have some really good days, you're going to have some really bad days. We put down day one of the last Test to one of those ones that didn't quite work out for us, but we got it right in the second innings.
"Had we done that on day one, it may have been a different story."
Around the Web