The second leg of the 2017 World Chess Grand Prix competition to determine the challengers for the 2018 Candidates' tournament began last Friday in Russia. The winner of the Candidates' match will challenge Norwegian grandmaster Magnus Carlsen for the title of world chess champion. Four Grand Prix competitions are earmarked to be played for 2017 and most of the highest ranked chess players with the exception of Carlsen would be in attendance at one time or another. Carlsen is prevented from participating because he is the current world chess champion.
Following this current Grand Prix in Moscow, the others for 2017 will be held in July in Geneva, Switzerland and in November in Palma, Majorca, Spain. Russian grandmaster Alexander Grishchuk, France's Maxime Vachier-Lagrave and Azerbaijan's Shahkriyar Mamedyarov tied for first at the previous Grand Prix which was held in Sharjah. Each winner shared the identical number of points. The contenders with the highest number of points would qualify for the Candidates. Each contestant of the Grand Prix competitions is allowed to participate in three tournaments and can choose the three they wish to play. To qualify for a Grand Prix competition, a player must have reached the 2700 rating mark.

In addition to Carlsen, players who have been exempted from participating in the Grand Prix series are Russia's Sergey Karjakin, challenger for the 2016 title match, along with his compatriot Vladimir Kramnik, US grandmasters Fabiano Caruana and Wesley So, India's Viswanathan Anand and Bulgaria's Veselin Topalov. The last five are exempted owing to their high performance ratings.
The column's favourites for the Grand Prix competition are Peter Svidler, Mamedyarov, Boris Gelfand, Levon Aronian and Vachier-Lagrave. It is interesting to note that Chinese grandmaster Hou Yifan is the lone woman participating in the competition.

Comments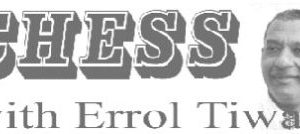 The most accurate chess thinkers worldwide, the most prolific grandmasters in the world, 128 of them, began the 2017 FIDE World Cup with solid hopes of taking one of the two qualifying spots for next year's Candidates Tournament.

One of the selected aspirations of a chess grandmaster is to become a world chess champion.

You explain deep mysteries, because even the dark is light to you. – Daniel: 2:22 It was 45 years ago, that American Bobby Fischer, challenged Boris Spassky of the then Soviet Union, for the world chess championship title; today that story is still being repeated, analyzed and debated.

In his largely entertaining and insightful book,  Grandmasters of Chess Pulitzer prize winner and music critic/chess correspondent for the New York Times, Harold C Schonberg, tells us about the origin of the word grandmaster.

In 2005 when he retired from active competition, Russian Grandmaster and World Chess Champion Garry Kasparov was the highest-ranked player in the world.