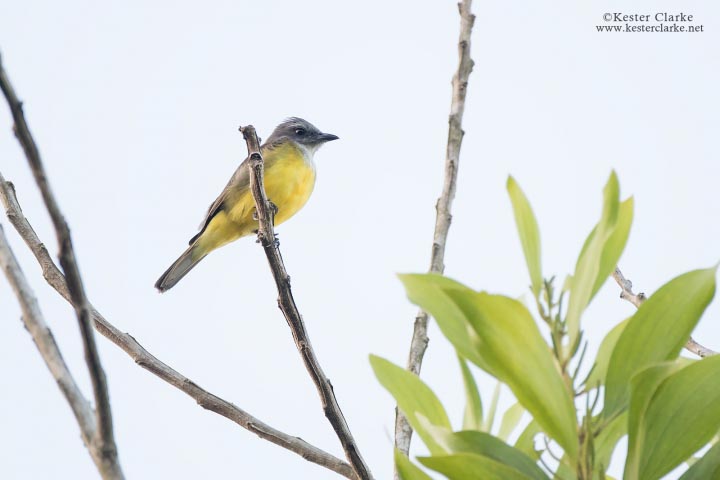 The Sulphury Flycatcher (Tyrannopsis sulphurea) is found in Trinidad, the Guianas, and other parts of South America.
The head and neck of the adult sulphury flycatcher are dark grey, and there is a concealed yellow crown stripe. The upperparts are olive, and the wings and tail are brown. The underparts are yellow with a greenish tint to the upper breast and a white throat. The black bill is short and broad.
Sulphury flycatchers wait on an exposed perch high in a palm and catch insects in flight. They will also take some berries.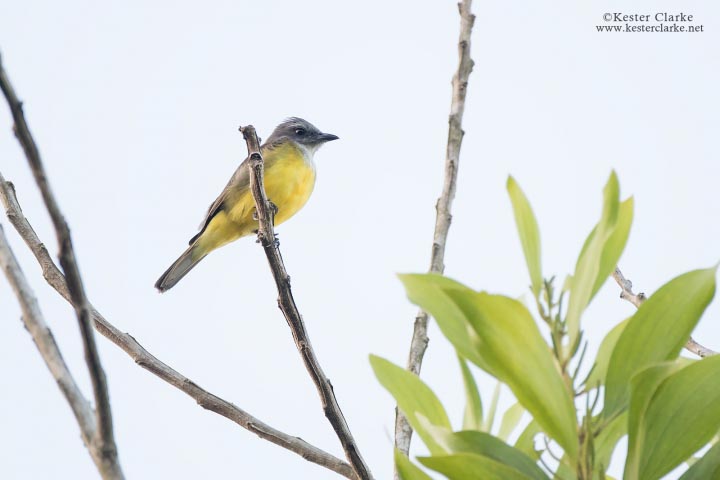 Comments

The Yellow-crowned Night Heron (Nyctanassa violacea)is found in the Americas. The body and back are a smooth grey-blue, with a black scaled pattern on the wings.

The Willet (Tringa semipalmata) breeds in North America and the West Indies and winters in southern North America, Central America, the West Indies and South America.

The Whimbrel (Numenius phaeopus) is a migratory  species wintering on coasts in Africa, South America, south Asia  into  Australasia and southern North America.

The Tricolored Heron (Egretta tricolor) is found in the Gulf states of the United States and northern Mexico south through Central America and the Caribbean to central Brazil and Peru.

The Thrush-like Antpitta (Myrmothera campanisona) is found in the Amazon Basin from eastern Colombia to the Guianas, south through Amazonian Brazil, Ecuador, and Peru, to northern Bolivia.